Ongoing delays to auctions are complicating operators' spend planning, and are not necessarily just down to COVID-19.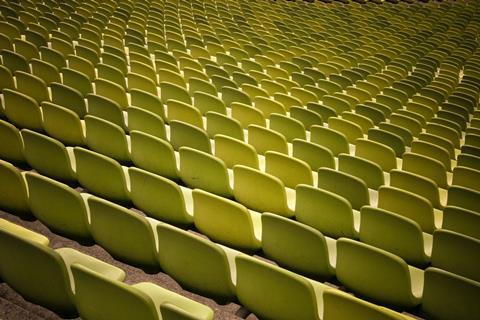 European telcos have been waiting impatiently for regulators to free up much-needed 5G-enabling spectrum, with many auctions dragged out due to bickering between operators and with regulators over licensing conditions. Now, as COVID-19 continues its grim journey, auction timetables are in even more disarray in a number of European countries and placing an even larger question mark over operators' spend plans.
UK: oh no, O2
In the UK, there is considerable uncertainty over the country's planned auction of frequencies in the 700MHz and 3.6GHz–3.8GHz bands, tabled for later in 2020. Telefónica UK (O2 UK) has apparently warned regulator Ofcom that it intends to mount a legal challenge to the auction rules, having long cited concerns around mid-band spectrum fragmentation (Telefónicawatch, #138, #140, and #141).
Ofcom made it clear when it published the final rules for the auction that it had no intention of intervening to guarantee spectrum contiguity for all operators. However, O2 UK and Vodafone UK are both reportedly continuing to warn that this approach will harm competition. It seems that O2 UK has made use of a "letter before claim" to raise concerns that were not resolved during Ofcom's previous consultations.
The UK auction has not been postponed as such, given that Ofcom had not set a firm start date — but the regulator has paused much of its consultation work in view of the pandemic, and the auction will take place later than originally planned. The Financial Times quoted one source as saying that a legal dispute could further delay the sale by up-to-18 months.
An earlier report in The Sunday Telegraph suggested Vodafone UK has called on the government to scrap the auction, because of the pandemic — and instead allocate the spectrum fairly among the four UK operators at the reserve price of £1bn (€1.15bn). The Group apparently outlined its proposals in a letter written to Oliver Dowden, the UK Culture Secretary, and industry rivals.
In Ofcom's Plan of Work 2020/21, it is notable that the regulator has assigned 2020–2021 as the 'milestone' for the planned 5G auction. As is the case in a number of European markets, the pandemic has delayed efforts to clear digital television services from the 700MHz band in order to release this spectrum for mobile data. Ofcom said the final two 700MHz clearance events, scheduled for April 2020, have now been postponed. "As a result, the 700MHz clearance programme will now be paused until restrictions due to the coronavirus are relaxed", the regulator said.
The European Commission has set 30 June 2020 as the deadline for European Union (EU) member states to clear the 700MHz band for mobile data services. Reallocations can be delayed by up to two years if there is a justified reason, including force majeure.
Continental drift
According to the European 5G Observatory, as of April 2020:
Rights in the 700MHz band have been assigned in Denmark, France, Finland, Germany, Hungary, Italy, and Sweden.
Licences at 3.4GHz–3.8GHz have been assigned in Austria, Czech Republic, Finland, Germany, Hungary, Ireland, Italy, Latvia, Spain, and the UK.
26GHz concessions have been assigned in Italy.
Overall, however, EU 5G auction schedules have dragged and now face further disruption by COVID-19.
In Austria, Telekom-Control-Kommission (TKK) has postponed its second 5G auction, involving the allocation of 700MHz, 1500MHz, and 2.1GHz concessions, affecting A1 Telekom Austria, Drei, and Magenta Telekom.
The Czech Telecommunication Office appears to have pushed back its auction of frequencies in the 700MHz and 3.5GHz bands to mid-2020, affecting O2 Czech Republic, T-Mobile Czech Republic, and Vodafone Czech Republic.
In France, Arcep has postponed its planned auction of 3.4GHz–3.8GHz frequencies, affecting Bouygues Telecom, Free, Orange, and SFR.
In Poland, regulator Urzad Komunikacji Elektronicznej (UKE) recently said its auction of 3.6GHz frequencies will not go ahead as planned because of the disruption caused by the pandemic. UKE is planning to relaunch the tender process to avoid any legal challenges relating to moves already made by operators under the former process. In Poland, T-Mobile Poland competes against Orange Poland, P4's Play Mobile, and Polkomtel-owned Plus.
In Portugal, MEO, NOS, and Vodafone Portugal have requested a suspension of ANACOM's public consultation process on draft regulations for the allocation of frequency rights in the 700MHz, 900MHz, 1800MHz, 2.1GHz, 2.6GHz, and 3.6GHz bands.
Romania has delayed its auction of 700MHz, 800MHz, 1500MHz, 2.6GHz, and 3.4GHz–3.6GHz frequencies until late-2020, affecting Digi Mobil, Orange Romania, Telekom Romania, and Vodafone Romania. Regulator ANCOM said on 3 March 2020 that it aimed to finalise the tender documentation in the third quarter of 2020, and allocate the rights in the fourth quarter.
Spain has halted the migration of 700MHz spectrum from digital terrestrial television services to 5G. This has delayed the planned auction of these frequencies, affecting Másmóvil

,

Movistar, Orange Spain, and Vodafone Spain.
Other markets could yet follow suit.
Greece has been consulting on the award of frequencies in the 700MHz, 3.4GHz–3.6GHz, 3.6GHz–3.8GHz, and 26GHz bands, with a 700MHz rights auction said to be planned for July 2020 and sales of licences in the other bands due later in 2020. Here, likely participants are OTE-owned Cosmote Greece, Vodafone Greece, and Wind Hellas.
The Netherlands is due to hold its auction of 700MHz, 1400MHz, and 2.1GHz spectrum by the end of June 2020, with KPN, T-Mobile Netherlands, and VodafoneZiggo all expected to take part.
North Macedonia is planning to award 700MHz and 3.6GHz frequencies in the second half of 2020, with likely participation by A1 Macedonia and Makedonski Telekom. Frequencies in other bands may also be allocated.
Slovakia appears to be pressing ahead with an auction of 700MHz, 900MHz, and 1800MHz spectrum. Applications to participate are due to be submitted by 25 May 2020. Here, 4ka, O2 Slovakia, Orange Slovakia, and Slovak Telekom are all likely to take part.
Meanwhile, Hungary was able to complete its 5G auction in March 2020, involving 700MHz, 2.1GHz, and 3.6GHz frequencies.
The USA continues to provide a stark contrast to many European markets. Mobile network operators now appear well-resourced following a number of low- and high-band spectrum auctions in 2017–2020, as well as consolidation of much of Sprint and T-Mobile US' portfolio through their recent mega-merger.