Plenty of change, including a new Tesco Mobile CEO.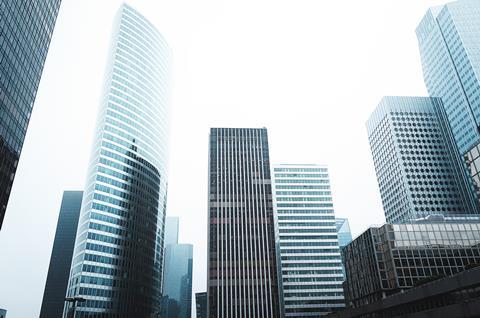 Telefónica Europe people movements, December 2019

Company

Executive

Activity

Details

Source: Telefónica, various.

Telefónica
Deutschland

Matthias
Sifft

New role

Telefónica Deutschland (O2 Germany) appointed Matthias Sifft, who was Head of Offer & Campaign Management, as Head of Convergence & Retention Projects amid continued focus on customer retention throughout the Group (Telefónicawatch, #137).

Julian
Kindlein

Appointment

Julian Kindlein, a Project Leader of five years at Boston Consulting Group, was brought in by O2 Germany as Head of Organisation Development & HR Strategy.

Jürgen
Pollich

Departure

After 14 years in senior roles at O2 Germany, Jürgen Pollich departs from his position as Head of Internet of Things (IoT) & Machine‑to-Machine. He has been named Head of Industrial IoT Technology at German insurance group Munich Re.

Alfons
Lösing

New role

Alfons Lösing, Chief Partner and Business Officer at O2 Germany, has taken on a revised remit as Chief Partner & Wholesale Officer.

Michael
Oertel

Departure

After a 15‑month spell as Group Chief Technology Officer (CTO) for Telefónica NEXT, Michael Oertel has left to join farm management software company 365FarmNet, again as CTO.

Telefónica
España

Juan
Campillo

New role

New role

Telefónica España deployed two veterans in senior change roles.

Sergio Sanchez Gallego, Aftersales Director for Corporate, SME and Consumer, has been named Chief Transformation Officer as of November 2019. Gallego has held several Director positions for Telefónica and Telefónica Global over the past two decades.

Juan Campillo (left) has been appointed Telefónica's Connectivity Innovation Director, having started at the Group in 2012.

Sergio Sanchez Gallego

Telefónica
UK

Amanda
May

New role

After starting as Information Security Manager at Telefónica UK's (O2 UK) mobile virtual network operator (MVNO) giffgaff in 2018, Amanda May has been appointed Head of Information Security at O2 UK.

Jonathan Lassman

New role

Jonathan Lassman was promoted to Head of Strategic New Business in O2 UK's enterprise sector. Lassman joined O2  in 2015 as Sector Sales Manager, having spent two decades working at rival BT Group.

Oliver
Potter

Departure

Truphone, a London-based global mobile network, has hired Oliver Potter as Director of Wholesale. Potter leaves O2 UK after eleven years, having occupied the Transformation Director role since early‑2018.

Anoop
Chopra

Departure

Having worked with O2 UK in a number of roles over the past ten years, most recently as Chief Information Security Officer, Anoop Chopra has been named Global Director of Cyber Security at health insurance provider Bupa Global.

Tom
Shenstone

New role

Tom Shenstone, Head of Technology Strategy at O2 UK, has shifted focus to take up the Head of Innovation Lab role.

Kate Mulligan-Brown

New role

After seven years at O2 UK, Kate Mulligan-Brown, Head of the Priority loyalty programme, has become Head of Commercial Marketing. She will be accountable for commercial performance of the network's pay‑monthly business.

Robert
Stirling

New role

Robert Stirling, Mobility Sales Specialist for O2 UK, will take up a new role for O2 UK as Head of Digital Solution Sales.

Nick
Reed

New role

Nick Reed, Head of Security Engineering at O2 UK, saw his title revised to become Head of IT Security, Certifications & Safety.

Tom
Denyard

New role

Tom Denyard was appointed Chief Executive (CEO) at Tesco Mobile, O2 UK's joint venture MVNO with supermarket retailer Tesco. Previously, Denyard was Tesco's Chief Operating Officer for the Malaysia region, and replaces former Claire Lorains in the new role.

Lorains has become Group Innovation Director at Tesco, amid several top-level management changes within the retail giant.

Claire
Lorains

Departure

Wayra
Germany

Franziska Knoblich

New role

Franziska Knoblich, Brand & Marketing Manager at Wayra Germany, has been named Head of Marketing at the German startup accelerator unit.