Ezentis and Tech Mahindra in key support roles, O2 UK introduces Bubl.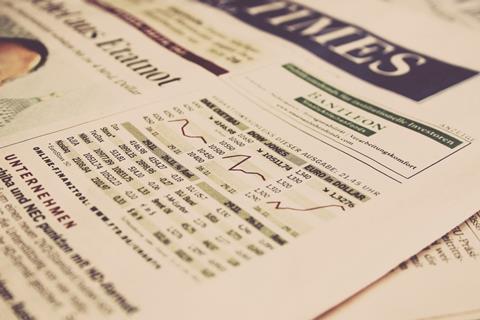 Brazil: Telefónica|Vivo handed further network maintenance work to Ezentis Brasil, the local subsidiary of Spanish infrastructure specialist Grupo Ezentis, which serves Telefónica in multiple markets (Telefónicawatch, #138 and passim). The provider said it had received a 24‑month contract renewal covering maintenance of Vivo infrastructure in the São Paulo region. The contract adds to extensive work Ezentis conducts for Vivo in multiple regions of Brazil. Overall, it said it was responsible for maintaining 15,600 towers and 22,400km of fibre for Vivo. In 2019, when it last flagged a deal with Vivo, it indicated it was managing 14,000 towers (Telefónicawatch, #135).
Germany: Telefónica Deutschland formed a strategic agreement with systems integrator and consultancy Tech Mahindra. The agreement spans the operating business's network and services operations segment, and is aimed at further developing 5G, artificial intelligence, and machine learning use‑cases.
Germany's Bundesnetzagentur (Federal Networks Agency/BNetzA) highlighted growing uptake of spectrum-based campus networks by enterprises in the country, saying it had received 78 applications for local, 3.7GHz/3.8GHz-based licences as of 21 September 2020, with 74 granted and more anticipated. This represents a substantial increase from April 2020, when approvals stood at 43. BNetzA is now consulting on plans to also make 24.25GHz–27.5GHz concessions available for local 5G applications.
Spain: Telefónica España secured a deal, alongside IT service provider Atos, to update the contact centre of Zaragoza-based Ibercaja Banco. Telefónica's responsibilities will include providing "on‑site support" and enabling the solution's "operating environment".
Telefónica España renewed a sponsorship and broadcasting rights deal with the Asociación de Clubs de Baloncesto, Spain's governing body for basketball, for the three seasons to 2023.
UK: Telefónica UK (O2 UK) launched an advertising campaign featuring Bubl, a "loyal and reliable blue robot" that is designed to show how consumers and small‑ and medium‑size enterprises can benefit from connectivity. Bubl marks the first time the operator has created a mascot‑like character to represent its network. "Just like the network, Bubl is there whenever needed", said O2 UK. The strapline that will run across the campaign is "we're here for you, whenever you need us".
UK technology adoption accelerator West Midlands 5G (WM5G) flagged funding for seven new 5G‑enabled transport projects, with O2 UK and rival BT each being involved in one consortium. O2 is helping trial Capacity Manager, a 5G‑supported traffic management solution, alongside construction and project management specialist Blacc, predictive traffic simulators Elgin and Immense, and the University of Warwick. O2 has close ties with WM5G, with multiple former executives helping run the organisation, and the operator also leading 5PRING, a three‑strong network of 5G accelerators in the West Midlands established in spring 2020 (Telefónicawatch, #136, #142, and #143).
UK regulator Ofcom confirmed it had completed clearance of the 700MHz band ahead of its planned auction of rights to the frequencies, plus 3.6GHz–3.8GHz airwaves, in early‑2021 (Telefónicawatch, #146). The range was previously used for digital terrestrial television.