Wayra doubles up on retail and fintech focus.
Brazilian portfolio trimmed further with LinkApi exit.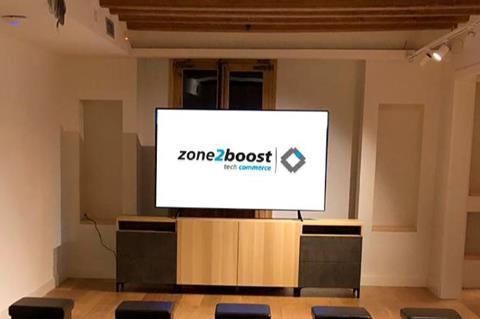 Wayra formalised a deal to collaborate on financial and retail technology startup investments with Zone2boost, an innovation alliance between CaixaBank, Global Payments, Visa, and Worldline. Through the tie‑up, the organisations plan to perform "joint business development" and explore common synergies in identifying and supporting startups, with an apparent primary focus on Spain. They held their first Pitch Day during early-February 2021, in Barcelona. Wayra and Zone2boost are already joint investors in two startups: retail automation player Proppos (Telefónicawatch, #149); and Payflow, which highlighted completion of a seed funding round in February 2021, with participation from Wayra, and whose software enables "on demand" collection of wages. Deeder — a blockchain-based contract signing technology provider that emerged out of Telefónica in 2020, and sits within the Group's Wayra Builder spinout vehicle (Telefónicawatch, #150) — is also said to be involved in Zone2boost's acceleration programme. Zone2boost was formed in 2019 with a focus on gestating ties with startups in the financial and retail technology space, both in Spain and internationally. It says it has enrolled eight startups in its acceleration programme so far and committed €800,000 in funding.
Wayra Spain participated in a $1.5m (€1.2m) Pre‑Series A funding round in Yerba Buena VR (YBVR), an extended reality video distribution platform provider that has previous highlighted trials with Telefónica España (Telefónicawatch, #136). Hector Prieto, Chief Executive at YBVR, said the funding will be channelled towards "boosting YBVR's growth and scale". Wayra also contributed to the startup's 2018 seed funding.
Wayra Brasil investment LinkApi was acquired by big data solutions developer Semantix Brasil, in a deal numerous reports valued at in the region of BRL 100m (€15.4m). Semantix, which is a Telefónica|Vivo supplier, hopes the incorporation of LinkApi will help it expand beyond Brazil and create a more complete data management solution. It described LinkApi as the "largest API [application programming interface] integration and management platform in Latin America". Wayra led LinkApi's February 2019 seed funding round, which raised BRL 5m. Following its investment, Wayra Brasil's then‑Country Manager Renato Valente indicated LinkApi would help Telefónica on management of APIs, saying that a "global corporation the size of Telefónica has numerous integration challenges and LinkApi's solution can help a lot". However, it has not been confirmed whether Telefónica has implemented LinkApi's solutions and, if so, in what context. The LinkApi sale was trumpeted by Wayra Brasil as its first exit of the year, following three divestments in 2020: insurance technology provider Pier; consumer analytics platform player Social Miner; and voice‑over‑IP specialist Teravoz (Telefónicawatch, #148). Wayra Brasil currently has 32 portfolio companies, down from 54 in 2016, with trimming of the portfolio evidently down to a shift in focus onto later‑stage startups. It has invested in 79 businesses since 2012, about 20% of which are said to have collaborated with Telefónica (Telefónicawatch, #105 and passim). Recent investments include e‑learning startup Alicerce Educação and Internet of Things‑based mining solution provider ATIVA Soluções.