TIWS links with Hivelocity; Telefónica backs airport digitalisation; Enovate brings utility-focused AI to Colombia.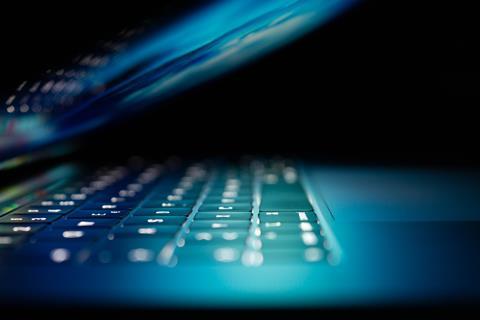 Telefónica Cybersecurity Tech: Telefónica flagged that a partnership between its Ingeniería de Seguridad security engineering unit and UK‑based handset manufacturer Bullitt Group had provided 68 ruggedised smartphones to both public and private entities in Spain for use in emergencies and extreme environmental conditions.
ElevenPaths formed a partnership with telecoms software player Subex, focused on Internet of Things threat detection. The two providers will offer a monitoring and incident response service to enterprise clients, supported by a network of honeypots.
Telefónica Global Services: Telefónica International Wholesale Services (TIWS) formed an infrastructure tie‑up with US‑based data centre operator Hivelocity. Telefónica's network was added to Hivelocity's 'network blend' in Latin America, to support data centre requirements for its regional customer base, and principally clients in Brazil. Hivelocity was founded in 2002 and its infrastructure‑as‑a‑service offerings are available from 32 data centres in Asia, Australia, Europe, and the USA. It already claims to host a "diverse" network blend with partners including Cogent, Comcast, NTT, Telia Carrier, and Time Warner Telecom, while hardware enablers include Dell and Supermicro. Lately, the provider has been pitching itself as an edge computing-based services player.
Telefónica Empresas highlighted it was working with Aena, Spain's national airport operator, to offer smartphone-based wayfinding for passengers. The two partners plan to roll out AenaMaps, a tool that will guide users around airports. Its development also involved location intelligence player CARTO and Situm Indoor Positioning, a specialist in indoor navigation. The app is said to form part of a digital transformation strategy at Aena that is being supported by Telefónica more broadly. "This is one of the projects in the digitalisation process which Aena and Telefónica Empresas are jointly undertaking to deliver innovative solutions to passengers", said the operator.
Telefónica Colombia's Movistar Empresas arm and tech data unit LUCA entered a commercial partnership with Enovate Upstream, an oil and gas-focused data analytics specialist. The move sees the operator offering its infrastructure and services alongside ADA A.I., Enovate's platform for managing producers' upstream activities.
Telxius rival Cellnex Telecom confirmed a previously mooted takeover of Metrocall, the infrastructure business that runs the Metro de Madrid wireless network and underpins Spanish mobile operators' services on the subway system (Telefónicawatch, #147). The provider has taken over the 60% of Metrocall owned by Spanish IT service provider Indra Sistemas — putting it into a partnership with the Metro de Madrid organisation itself, which owns the other 40%. Cellnex said the deal "reinforces" its existing transport connectivity portfolio, which includes systems supporting the Barcelona, Brescia, Milan, and Valencia underground systems and some AVE high-speed train tunnels in Spain (in Barcelona and on the Girona–Figueres line).