ElevenPaths ups game in Galician region; Telefónica flags renewed connected‑car focus.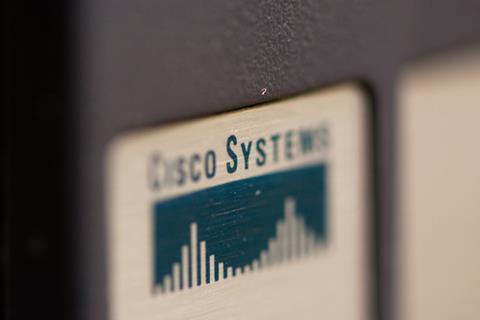 Telefónica is working with Cisco Systems to parachute a virtualised 5G private network based on network slicing onto the University of Vigo in Galicia. The deployment is part of the 5G Galicia Pilot programme, a two‑year Telefónica-backed initiative that purports to promote and support the commercial development and roll out of 5G in the region. This pilot will reportedly feature Cisco's cloud‑based packet core and software-defined Network Functions Virtualisation Infrastructure solutions to deliver what is dubbed as a "cloud‑to‑client" service.
ElevenPaths, Telefónica's cybersecurity unit, highlighted an agreement with the National Institute of Cybersecurity Spain (Incibe) and the Galician Research and Development Centre in Advanced Telecommunications (Gradiant). The partnership is focused on fostering entrepreneurship and marketing ElevenPaths' threat detection service offering to businesses in the Galician region. Incibe is also tied with ElevenPaths in the northern city of León, where another specialist cybersecurity centre was recently unveiled (Telefónicawatch, #138).
Telefónica flagged a deal with GANVAM, Spain's National Association of Sellers of Motor Vehicles, Repair and Spare Parts, to expand the "distribution network" — and thereby increase the uptake — of the telco's connected‑car service Movistar Car. The operator is currently offering a three‑month free trial of the solution, launched in early‑2019 (Telefónicawatch, #132).
Renault‑owned ZITY, a rental car service, is to install Telefónica connected‑car solutions in its 100‑vehicle fleet in Madrid. Solutions provider Geotab, tied with the telco since 2014 (Telefónicawatch, #92), and Intel subsidiary Mobileye are the namechecked suppliers. The installations will purportedly facilitate monitoring and management of ZITY's fleet, and provide a number of driver-oriented benefits, including an in‑vehicle assistant.
Telefónica highlighted a joint contract with Geotab to supply car hire firm Europcar Mobility Group (EMG) with data monitoring, in‑vehicle GPS, and real‑time telemetric services, as part of EMG's "Connected Cars programme". EMG is reportedly set to leverage the telco's Kite platform — a managed solution for centralised Internet of Things connectivity — and Geotab's smart mobility products. The aim is to provide EMG's global fleet of rental vehicles with the technology by 2023.
Telefónica flagged a clutch of deals indicating its connected-factories go-to-market play is accelerating in Spain. It firmed up an international commercial agreement with ASTI Mobile Robotics, a Spanish industrial automation player. The partners are said to have been working together for two years on development of an "integral" solution for "wireless factories". Elsewhere, Telefónica announced it was implementing a 5G‑ and edge computing-based network at a Barcelona plant of automotive component supplier Gestamp. The network is said to collect data from "physical elements of the plant, such as… robotic welding cells". ElevenPaths, meanwhile, highlighted a tie‑up with the CIDAUT Foundation, a transport and energy organisation, on industrial cybersecurity.
Telefónica secured a deal to implement Internet of Things-based Eco Smart solutions in stores of clothing chain Cortefiel, owned by retail group Tendam.
[Further reference: Zity joins forces with Telefónica to incorporate technology into its shared cars — Expansión, 14 October 2020; Europcar Mobility Group elige a Telefónica y Geotab para conectar sus vehículos en Europa — 23 October 2020; Movistar y Ganvam se alían para impulsar la movilidad conectada — Telefónica, 28 October 2020; Telefónica, Gradiant y el Incibe mejoran la ciberseguridad de las empresas — ElevenPaths, 30 October 2020; Una alianza para la innovación: colaboramos con Telefónica para lanzar el piloto de "Network Slicing 5G" — Cisco Systems, 3 November 2020; Telefónica and Gestamp promote the digitalization of the industry with a 5G connected factory use case — Telefónica, 10 November 2020; Telefónica y Fundación Cidaut firman un acuerdo para el desarrollo de casos de uso e investigaciones conjuntas en materia de ciberseguridad industrial — Telefónica, 12 November 2020; Cortefiel stores reduce their energy consumption by 15% with Telefónica Empresas' IOT ECO SMART solution — Telefónica España, 24 November 2020.]