Novator challenge builds; Telcel Mexican dominance resisted; Peruvian fines upheld.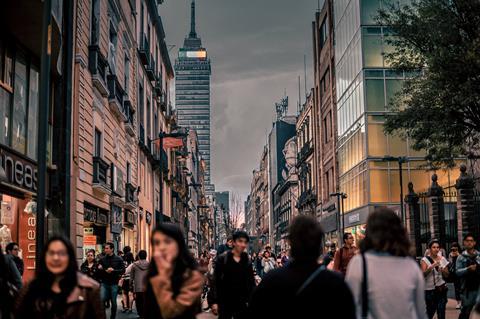 Colombia: Movistar Empresas, Telefónica Colombia's business unit, added the Dashfleet public transport management system to its portfolio, aimed at helping vehicle fleet operators manage on‑board information and entertainment services. Dashfleet was founded in 2014 and accelerated by Telefónica's Wayra open innovation arm in 2018.
Costa Rica: Sutel, Costa Rica's telecoms regulator, opened a consultation on plans for a 5G spectrum auction. The regulator is said to be assessing demand levels for frequencies in multiple bands, including 700MHz, 2.3GHz, 3.3GHz–3.4GHz, 26GHz, and 28GHz. No timeline for the auction was provided.
Novator Partners-controlled WOM launched mobile services in Colombia in November 2020. Chris Bannister, Chief Executive of WOM Colombia, flagged that the new operator plans to invest $1bn (€845m) in the country over the next five years, with a goal to reach 25% market share in the same timeframe. Novator bought a majority stake in Colombia's fourth operator Avantel during July 2020 (Telefónicawatch, #146). The launch of the new operator comes despite a number of controversies relating to Novator's acquisition of frequencies in Colombia's 4G spectrum auction in late‑2019 (Telefónicawatch, #147 and #139–#141). Telefónica notably elected not to bid in the auction, fuelling rumours that a quick exit from the market could be in the offing, with Novator also previously tagged as a potential buyer of Telefónica's business in Colombia.
Mexico: Telefónica Mexico criticised rival Telcel's hold over government contracts. América Móvil's Telcel mobile arm remains dominant in Mexico with almost twice as many subscribers as Telefónica Mexico and AT&T Mexico combined, despite an overhaul of Mexican regulation in 2014 intended to curb Telcel's dominance in the country (Telefónicawatch, #89, #92, and passim).
AT&T Mexico reportedly returned a portion of its spectrum in the 800MHz band to the Mexican government during 2019, purportedly over reports of a substantial impending price rise. The move follows Telefónica Mexico's eight‑year network‑sharing deal with AT&T in November 2019 (Telefónicawatch, #139), which saw the operating business begin to return swathes of frequencies to the country's government, in a process that is expected to conclude in 2022.
Peru: the Organismo Supervisor de Inversión Privada en Telecomunicaciones (Supervisory Agency for Private Investment in Telecommunications) turned down an appeal by Telefónica Peru and ordered the operating business to pay a fine of more than PEN 1.4m (€322,660) for failing to reach coverage obligations in rural areas.
[Further reference: Wayra invierte en la startup Colombiana Dashfleet — Wayra, 24 October 2018; 00147‑2020‑CD — Osiptel, 9 October 2020; Osiptel confirma multa de más de S/1.4 millones a Telefónica — RPP Noticias, 14 October 2020; Movistar Empresas apuesta al manejo inteligente de flotas de transporte — Estamos en Línea, 20 October 2020; Movistar Empresas presenta Dashfleet, la tecnología que transformará el transporte público en Colombia — Voces 365, 22 October 2020; Ante alza en precio, AT&T devuelve espectro — El Universal, 26 October 2020; AT&T reportedly returns Mexico spectrum due to high costs — Bnamericas, 26 October 2020; Movistar crea unidad de ciberseguridad en el Perú — EYNG, 30 October 2020; Wom, el nuevo operador que llega a dinamizar la telefonía móvil — El Tiempo, 3 November 2020; WOM to launch in Colombia on 5 November — Comms Update, 4 November 2020; Telefónica acusa a América Móvil por supuestas prácticas anticompetitivas en licitaciones directas — El Financiero, 4 November 2020; Llegó un nuevo operador de telefonía móvil al país — El Tiempo, 6 November 2020; 'El sector se ha movido en reversa por el oligopolio': WOM — El Tiempo, 8 November 2020; TDLC desestima solicitud de Movistar para suspender "Concursos Públicos 5G" y oficia a autoridades y a empresas para que aporten antecedentes en consulta — La Tercera, 9 November 2020; Movistar insiste ante el TDLC y pide que se decrete como medida cautelar la suspensión inmediata de los Concursos Públicos 5G diseñados por la Subtel — La Tercera, 11 November 2020; Sutel convenes audience on possible spectrum auction for 5G and explore interest from new operators in the local market — CE NoticiasFinancieras, 25 November 2020.]