Movistar Play a regional player; Movistar and Red Hat share award nom; Chilean regulator wins spectrum standoff.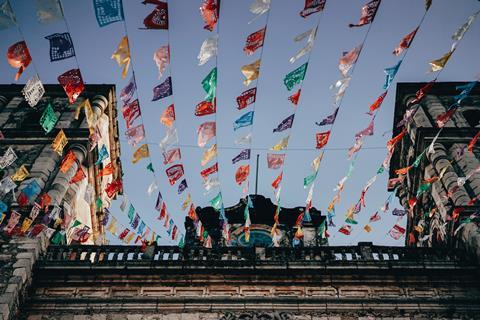 Region
Newspaper El Economista reported a review of market data showing that Telefónica's Movistar Play is the third most widely watched video streaming platform in Latin America, excluding the Brazilian market. Surpassed by América Móvil's Claro Streaming and AT&T‑owned DirecTV in the region overall, Movistar was said to be leading the pay‑TV sector in Peru with a 62% market share. In Chile, the IPTV offering has an 18% market share, while in Colombia, it holds a 12% share, and in Argentina, the platform has amassed a "less than double‑digit" market share.
Argentina
Telefónica Argentina and Red Hat's Managed Cloud service was shortlisted for the Platform of the Year category at the 2020 World Communication Awards. Other shortlisted operators and vendors in the category included Altice Portugal, KT Corporation, and Netcracker Technology.
Telefónica Argentina was among a number of technology providers that supported the Water Challenges 2020 hackathon, a two‑day virtual event held in mid‑October 2020 focused on developing digital tools for provision of clean drinking water.
Chile
Telefónica highlighted that it had begun pre‑production on its first original content in the country. The latest move affirms Telefónica's aspiration to become the leading producer of Spanish-language content for TV, and follows the recent creation of Buendía Estudios, the Group's 50:50 Spanish‑language production joint venture with Atresmedia Corporación (Telefónicawatch, #134, #143–#145 and passim).
Telefónica Chile reportedly put a 10MHz block of 1.9GHz spectrum up for sale via a private tender, in order to comply with an order from the country's Supreme Court requiring the operating business to return excess spectrum holdings secured in an auction during 2014. The court ruled in October 2019 that several of the country's operators had exceeded a 60MHz cap in the auction, with Movistar and Claro both required to return 20MHz of spectrum, and Entel 30MHz.
Mexico
Telefónica Mexico was prompted to deny reports that it plans to exit the country at the end of 2020 following speculation in the media. As the operating business prepares the planned shutdown of its 2G network by the end of the year, and continues to rely on AT&T's network infrastructure as part of its "asset light" service delivery plan (Telefónicawatch, #134, #139, and #145), speculation bubbled up that complete market withdrawal was in the pipeline.
Peru
Regulator Osiptel confirmed earlier plans to impose new obligations on Telefónica Peru (Movistar) as the dominant player in the country's fixed internet sector (Telefónicawatch, #144). The operator is obliged to inform customers at least 30 calendar days before it plans to raise prices, outline any alternative options, and facilitate faster switching. Movistar held a 68.9% share of the fixed internet market in September 2019, according to the regulator, which has been placing increasing scrutiny on the operating business during recent months (Telefónicawatch, #144 and #147).
Uruguay
Telefónica Uruguay tied with the Uruguayan Chamber of Franchising to support small‑ and medium-size enterprises with digital expansion plans. Solutions on offer include electronic billing, personnel control, and task management.