Winners selected for Living Apps partnership and Restarting Together coronavirus recovery project; Movistar launches new subscription solar panel business.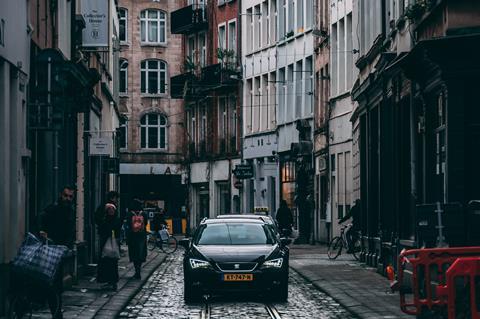 Telefónica was reported to be working with car-maker Seat and utility Iberdrola, as well as the Spanish government, on what could be a flagship national electric vehicle project. A report by El Periódico indicated the initiative, which is yet to be announced publicly, will have reach across the "entire value chain" of electric cars, including mining of lithium, battery production, charging point deployment, and e‑mobility services. It appears designed to ensure there is fertile ground for a ramp‑up of e‑vehicle production by Seat from 2025, and will reportedly draw on cash from the European Reconstruction Fund. Seat is already a Telefónica Internet of Things and blockchain technology development partner (Telefónicawatch, #122 and #132).
Telefónica launched a new Activation Programme to encourage development of more Living Apps for its Movistar+ TV platform. The call for proposals closed in early-October 2020, with selected App providers set to establish a "commercial relationship" with the Group. Living Apps, pegged as "digital experiences" that are linked with Telefónica's digital assistant Aura, were unveiled by Chief Digital Consumer Officer Chema Alonso in 2019, in an effort to grow Telefónica's artificial intelligence (AI)‑powered smart-home portfolio (Telefónicawatch, #138).
Telefónica‑backed COVID‑19 recovery programme Restarting Together selected three winning startups from a list of 500 applicants. 6 degrees (which offers a smart device platform for users with motor disabilities); Aerial Technologies (AI‑powered Wi‑Fi tool); and Neura (population participation platform) were the winning trio. Each will receive mentorship, commercial acceleration services, and technology and services support from the consortium of businesses running the programme, with a support package valued at around €1.3m (Telefónicawatch, #144).
Telefónica launched Movistar Paneles Solares, a solar panel product line, in a limited rollout for customers in Alicante, Murcia, and Valencia. The result of a partnership with IDNA (Investigación y desarrollo Nuevas Alternativas), Movistar Paneles Solares offers panels for €66 per month, with a seven year warranty.
Telefónica partnered with Madrid's Museo Nacional del Prado to launch two massive and open online courses on Telefónica's digital education platform Miríadax. Miríadax was launched in 2014 in partnership with Banco Santander and global university network Universia (Telefónicawatch, #89).
AI and big data‑powered consumer analytics platform player Social Miner, a former Wayra Brasil investment from 2018, was acquired by Brazilian IT services provider Locaweb.
Telefónica welcomed Qualcomm's launch of a new set of 5G radio access network (RAN) chip platforms, focused on enabling virtualised RAN deployments. Enrique Blanco, Global Director, Systems and Networks at Telefónica, was quoted in a series of supportive operator comments within Qualcomm's associated press release, stressing that the Group is "intensively working [on] materialising open RAN".