Telefónica recognised for green credentials, and maintains progress in TV content creation.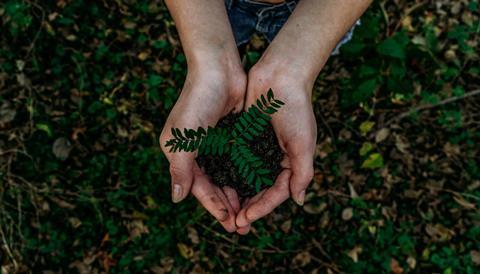 Telefónica Group was named the Largest Green ICT Issuer of 2019 by the Climate Bonds Initiative, a non‑profit organisation that promotes investment for a low‑carbon economy, for the €1bn bond issued by the operator in January 2019 (Telefónicawatch, #133). The five‑year issuance, intended to raise funds to be used on projects deemed to have a positive environmental impact, was the first of its kind for Telefonica as well as in the telecoms sector. In January 2020, Telefónica closed the issue of its first green hybrid bond, said to mark another first in the sector, for €500m, which will be used to finance upgrade of copper lines to fibre in Spain and renewable energy projects. On World Environment Day held in early‑June 2020, Telefónica revealed it had advanced its goal of reaching zero‑net emissions by 20 years, from 2050 to 2030, across its main operations. The telco claimed to have saved 346 gigawatt‑hours of energy between 2016 and 2019, avoiding the emission of 93,297 tonnes of carbon. It also released five new targets to reduce energy consumption and carbon emissions at the end of 2019 (Telefónicawatch, #140 and passim), and was among 155 businesses that recently signed up to a United Nations-backed statement urging governments to align COVID‑19 economic aid with climate science (Telefónicawatch, #143).
Media sources confirmed that Buendía Estudios, the new 50:50 audio‑visual joint venture (JV) between Telefónica Group and Atresmedia Corporación, had appointed Ignacio Corrales, Chief Executive of Atresmedia Studios, as its Managing Director. The JV will focus on Spanish-language content and promotion of Spanish and Latin American talent on the international stage. The new production house's Board of Directors is reportedly made up of six members, comprising three from each partner(Telefónicawatch, #144).
Telefónica and AMC Studios, the production house and distribution operation for US‑based cable television operator AMC Networks, are collaborating on the production of an original series based in America and Spain. Filming for the as‑yet-untitled six‑part thriller, produced in collaboration with MOD Pictures, is due to start in summer 2020. The series will premiere in 2021 on Movistar+ in Spain, and AMC in Canada, the Caribbean, Latin America, the UK, and the USA.
Spain's Supreme Court ruled in favour of Telefónica España, following the operator's appeal against the government's decision to oblige it to maintain public phone kiosks across the country (Telefónicawatch, #132). The appeal was lodged after the government decided against lifting the universal service obligation regarding telephony, while removing requirements for the incumbent to provide telephone directories and directory enquiry services. The Supreme Court ruled that Telefónica was not liable for the maintenance costs of Spain's approximate 15,000 public payphone estate during 2019, on the grounds that a public tender had not been carried out to establish the obligation. Telefónica was said to be considering claiming compensation of €4m. However, the ruling does not apply to the government's two‑year extension for the operator to continue maintaining the underused payphone estate in 2020–21, for which it is still thought to be liable.