ElevenPaths busy on portfolio expansion as Telefónica Tech ups cybersecurity game. German tower transfer to Telxius begins in earnest.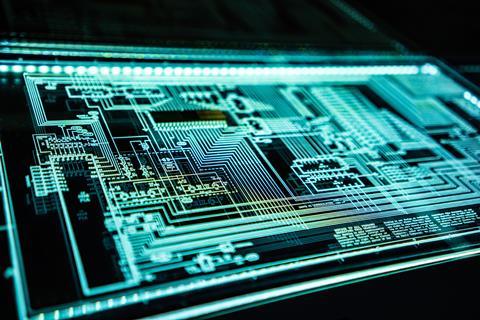 Telefónica Cybersecurity Tech: Telefónica Tech cybersecurity unit ElevenPaths added Prisma Cloud, Palo Alto Networks' cloud‑based security service, to its portfolio. The partnership covers Europe and Latin America.
ElevenPaths launched DIARIO, a malware detection solution that scans documents to ensure privacy is maintained. It is said to use artificial intelligence to detect foul play without having access to the actual content of the document itself. Sergio de los Santos, Director of the Innovation & Security Labs at ElevenPaths, promoted the technology as an "additional layer to the gateway antivirus has failed". It is currently free to use.
Telefónica highlighted a jump in demand for the Movistar Conexión Segura cybersecurity service it delivers via ElevenPaths, in conjunction with vendor partners Allot and McAfee (Telefónicawatch, #137). The enterprise‑focused solution saw a lockdown‑inspired spike in demand with customer numbers reportedly trebling. This is said to have enabled the partners to bring plans to expand the platform's capacity forward by three years when compared to their initial plan.
The Linux Foundation launched the Open Source Security Foundation (OpenSSF), with ElevenPaths named one of several founding members on a list that also includes Google, IBM, Microsoft, Red Hat, and VMware. The OpenSSF aims to encourage cross‑industry collaboration to improve the security of open source software.
Telefónica International Wholesale Services: messaging service provider QGlobal SMS completed a systems integration project with Telefónica, started in July 2020. The SMS messaging interconnect agreement will first focus on Latin America before expanding to Telefónica's European markets, indicated QGlobal. The supplier is a subsidiary of US‑based telecoms service provider iQSTEL, which claims to have "over ten years doing VoIPbusiness with Telefónica", and is involved with the Group in blockchain-based carrier services development (Telefónicawatch, #141).
Telxius: Telefónica Deutschland confirmed it had transferred the first tranche of mobile sites it agreed to farm out to infrastructure sister business Telxius, under the €1.5bn deal they signed in June 2020 (Telefónicawatch, #144). About 6,000 mobile sites were handed over, representing 60% of those acquired by Telxius. The remaining 40% will be transferred in August 2021.
Telxius rival Cellnex was reported to be making a play for Metrocall, the infrastructure business that runs the Metro de Madrid wireless network and underpins Spanish mobile operators' services on the subway system. Metrocall is owned by Spanish IT service provider Indra Sistemas (60%) and the Metro de Madrid organisation (40%).
Telefónica I&D: Diego Lopez, Senior Technology Expert at Telefónica I&D, lamented the demise of software-based networking technology player Lumina Networks. Lopez described the news that Lumina was beginning to shut down its business as "really bad… a great concern for all in the network service business". Lumina pointed to the slow uptake of open source among telcos — "despite commitments from many to the contrary" — as a key reason for the need to shut up shop.