Telefónica|Vivo confirmed that ElevenPaths is now operational in Brazil.
The country was said to be the last of the Group's major markets to embrace the cybersecurity unit that was first launched in Spain in 2013.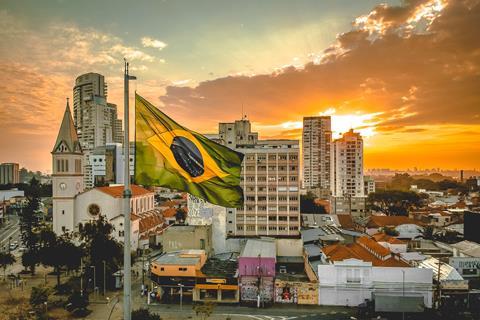 Telefónica's Brazilian enterprise services unit Vivo Empresas is incorporating ElevenPaths' products and services into its cybersecurity portfolio, as part of efforts to strengthen its enterprise offerings and boost revenue and market share.
The move is being framed as an important enhancement of the Brazilian operator's existing cybersecurity credentials.
The arrival of ElevenPaths will enable the local Security Operation Centre (SOC) in Brazil to be integrated with the ten other Group SOCs operating across the globe, with the aim of making it easier to identify cybersecurity threats long before they reach customers.
Vivo Empresas will also be able to have a presence on international threat intelligence alliances such as the Cyber Threat Alliance and Global Telco Security Alliance (Telefónicawatch, #126).
Alex Salgado, Vice‑President of B2B at Telefónica|Vivo, said the Group "will have a complete security operation in Brazil" following the arrival of ElevenPaths. He told Reuters that the cybersecurity unit will employ 100 security specialists in Brazil, compared to 2,800 worldwide.
Salgado also said the late arrival of ElevenPaths in Brazil was primarily due to market demand. He explained that the unit will now enable Vivo Empresas to provide small companies with cheaper, mass‑market solutions, extending its existing security remit from medium-size and large enterprises. Telefónica|Vivo is said to have around 1,200 corporate clients at present, and intends to increase that number by incorporating products and services from ElevenPaths.
Worth noting is that ElevenPaths previously employed a Chief Security Ambassador in Brazil. Leandro Bennaton, now in charge of security assurance efforts in Latin America for Amazon Web Services, held this post from January 2014 to November 2016 — which is perhaps an indication that bringing the cybersecurity unit to Brazil has not been straightforward. Claudio Caracciolo is currently listed as Chief Security Ambassador for the southern area of Latin America, and is based in Buenos Aires.