Brendan O'Reilly appointed Global CTO at infrastructure provider BAI Communications, leaving a gap at the top of O2 UK ahead of its impending Virgin Media merger.
BAI hoping to tap O'Reilly's 5G and network sharing expertise.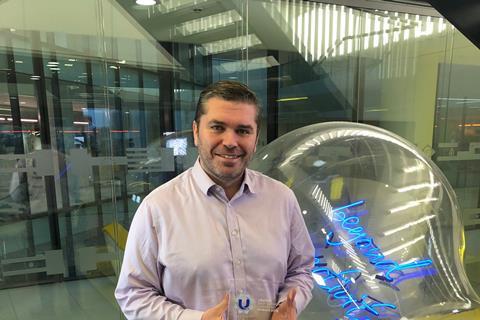 Brendan O'Reilly, Telefónica UK (O2 UK) Chief Technology Officer, was unveiled as infrastructure provider BAI Communications' next Global CTO. He will leave O2 UK to commence the new role in March 2021, reporting to Chief Executive Igor Leprince. As of yet, no replacement has been named.
With the move coming amid merger proceedings between O2 UK and Virgin Media, it could position the latter's Chief Technology & Information Officer Jeanie York, formerly Managing Director of Core Network Planning, Engineering and Operations at Virgin parent Liberty Global, as the lead contender to run the prospective joint venture's network and IT systems. The deal is expected to close in mid-2021, subject to regulatory approval (Telefónicawatch, #143, #144, #147, and #149).
O'Reilly joined O2 UK 17 years ago as a Radio Planner and held a number of senior positions, including leading the development of the operator's Cornerstone Telecommunications Infrastructure (CTIL) network-share partnership with Vodafone UK (now a joint venture). More recently, after being appointed CTO in 2015, he led O2 UK's 5G launch. He has been on the CTIL board since 2018.
O'Reilly continues O2–BAI tradition
Operating out of London, O'Reilly will focus on accelerating neutral host solutions and developing BAI's position as a telecoms infrastructure service provider, supporting the Leprince's ambition to develop BAI into a shared 5G network infrastructure provider.
The road from O2 to BAI is well trodden. O'Reilly will join the infrastructure provider's Executive Team, sitting alongside fellow O2 UK alumnus Billy D'Arcy, former Managing Director for Enterprise & Public Sector Business. In the past few years BAI has also tapped O2 UK for two members of its UK Leadership Team: Director of Engineering Andrew Conway, once Director of Network Strategy at O2; and Director of People Abi Todd, once Head of Human Resources.

Joseph Purnell is a Staff Reporter for TelcoTitans, contributing telecoms news analysis since 2019 as part of the TelcoTitans Editorial team.