Telecom Argentina reportedly mulling play for the Group's local unit.
Telefónica executives stress they remain open to all options to reduce its exposure in the Hispanoamérica region.
Group continuing to experience frustrations in snakes-and-ladder-esque regional divestment programme.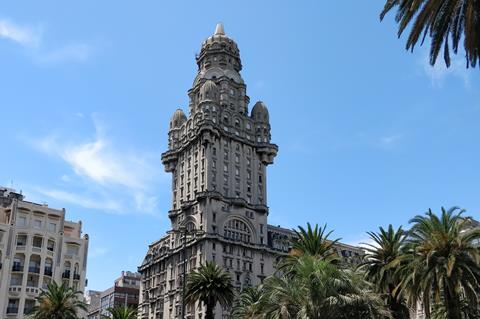 Telefónica Uruguay (Movistar) is reportedly being eyed up by Telecom Argentina and its controlling shareholder Grupo Clarín, potentially signalling a further market exit by Telefónica in the Hispanoamérica region.
According to local news site Busqueda, which cited unidentified sources, Telecom Argentina is keen to expand its presence in Uruguay, and has singled out Movistar as a prospective acquisition target.
The report noted that Movistar is the second-largest telecoms operator in Uruguay after state-owned Antel, and ahead of third-placed América Móvil's Claro Argentina. The Telefónica operating business would complement Telecom Argentina's Cablevisión Uruguay unit, which provides cable and satellite television services.
It is not clear from the report whether or not Telecom Argentina and Grupo Clarín have made contact with Telefónica as yet. Four executives from the group apparently met with politicians including Uruguayan President, Luis Lacalle Pou, to discuss investments in the country.
Mixed success with divestment strategy
Telefónica unveiled a major transformation plan in November 2019 that includes the sale of underperforming assets in Hispanoamérica and an increased focus on the four key markets of Brazil, Germany, Spain, and the UK (Telefónicawatch, #139).
Telefónica is also in the process of carving out the Hispanoamérica unit from the rest of the Group, including businesses in Argentina, Chile, Colombia, Ecuador, Mexico, Peru, Uruguay, and Venezuela (Telefónicawatch, #141).
So far, Telefónica has achieved varying levels of success with its Hispanoamérica divestment strategy. It secured the sale of its assets in Costa Rica to Liberty Latin America, which has agreed to buy the unit for $500m (€425m/£385m) subject to regulatory approval. It also previously sold its operating businesses in Nicaragua and Panamá to Millicom International Cellular, which had additionally planned to buy the business in Costa Rica before stepping away.
América Móvil also agreed to buy Telefónica's interests in El Salvador and Guatemala for $570m (Telefónicawatch, #132 and #133). However, América Móvil recently decided to halt its plans to acquire the El Salvador business, whose future is now up in the air.
Meanwhile, reports that the Colombian government wants sell its 32.5% stake in Colombia Telecomunicaciones (Coltel) has heightened speculation about Telefónica's own exit plans for its Telefónica Colombia operating business.
Executive Chairman José-María Álvarez-Pallete has previously stressed that "all options are on the table" for local businesses in Hispanoamérica, and the Group is willing to consider an operational or financial spin-off for assets across the region, as well as straight sales.
It has certainly been challenging to pin down deals, particularly in regard to securing appropriate regulatory clearance.
In its results presentation for the quarter to 30 September 2020 (Q3 FY20), Ángel Vila, Chief Operating Officer at Telefónica, reiterated that "we continue to evaluate all available options for reducing our portfolio exposure in the region".
He also noted there had been a "marked commercial recovery" in the region during Q3 FY20, compared to the previous quarter. In the three months, revenue for the Telefónica Hispam division fell 6% year-on-year, which was an improvement on the 11% decline registered in the prior quarter.

Anne Morris is a freelance journalist, editor and translator. She has been working as a reporter and news analyst for TelcoTitans since 2016.