Rumours continue to circulate around Telefónica's fibre monetisation plans in Spain.
Investment bank understood to have valued Spanish fibre infrastructure at €14bn.
Sale speculation comes despite Telefónica classing its Spanish fibre infrastructure as a "strategic asset".
Report suggests Group is seeking resources to finance investments in 5G and digitisation.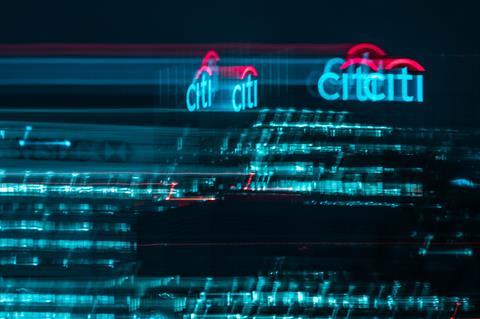 Investment bank Citi is reportedly in charge of seeking suitors for a minority stake in Telefónica's Spanish fixed‑line fibre network and is thought to have already presented offers from international infrastructure funds to Group CEO José María Álvarez‑Pallete.
According to local Spanish reports, Citi has estimated the value of the Spanish fixed‑line fibre network at almost €19bn gross, or €14bn excluding liabilities. It was suggested that Telefónica could receive €7bn in exchange for a 49% share, although the Group's reported preference is to sell a smaller percentage and raise in the region of €5bn.
This development came after various reports emerged on 5 October 2021 stating that Telefónica was considering a partial sale of its Spanish fixed‑line fibre network as a component of its long‑running debt reduction strategy.
At the time of the earlier reports, unidentified sources told Bloomberg that the telco was engaged in early‑stage talks with "potential advisors" on the matter. The sources also suggested that the well‑developed network, which passed 26.1 million premises as of 30 June 2021, has an estimated worth of €15bn (£12.7bn).
The talks, exploratory in nature, were likely to continue into the new year, according to Bloomberg, with Telefónica said to still not fully decided on whether it should progress with the sell‑off.
Another source "with knowledge of the matter", quoted by Reuters, claimed that between five and ten private equity players had shown interest in buying into the fibre assets and with a view to acquiring a "15%–35%" stake. The Reuters source did not reveal the identity of any interested party, but said Telefónica had received interest from prospective co‑owners expecting a medium‑term RoI in the region of "7%–8%".
Meanwhile, El Español cited Ardian, Brookfield, I Squared Capital, and KKR as potential partners and said a deal could be brokered before the end of 2021.
While accelerating fibre deployment across its footprint at the same time as enhancing capital efficiency is a well‑established strategic goal of Telefónica — as demonstrated by the creation of fibre InfraCos across its footprint — the motivation for a potential sale in Spain is markedly different (Telefónicawatch, #152 and passim).
Telefónica management has in the recent past sought to talk down the prospect of monetising the Spanish fixed‑line network, highlighting that there is little need to take action to support its largely complete domestic rollout. In February, the telco's COO Ángel Vilá insisted it was a "strategic asset".
However, a change of heart has never been totally ruled out, and the Group has noted that the infrastructure's worth is yet to be reflected in Telefónica's overall valuation, and so monetising a stake in the domestic fibre assets may present an opportunity to draw some of the value out (Telefónicawatch, #152 and #154).
How the Group would make use of any funds raised from a partial stake sale is uncertain, but they could be directed to energising digital transformation plans across the Spanish business beyond fibre deployment, as the operating business transitions to cloud‑native infrastructure throughout its national networks.
El Español suggested that Álvarez‑Pallete is preparing for the next stage of the Group strategic plan unveiled in December 2019. The aim is to place less focus on reducing debt and instead prioritise significant investment in 5G and Telefónica Tech, with the latter grouping areas such as AI, big data, blockchain, cloud, cybersecurity, and IoT (Telefónicawatch, #139).
Citi was described by El Confidencial as close to Álvarez‑Pallete. The US‑based investment bank was previously said to be working with Telefónica in Latin America to identify potential investors in operations on the continent (Telefónicawatch, #140 and passim). In an investor note in January 2021, Citi analysts said Telefónica should consider a sale of a stake in its Spanish fibre business to help repair its balance sheet (Telefónicawatch, #152).

Anne Morris is a freelance journalist, editor and translator. She has been working as a reporter and news analyst for TelcoTitans since 2016.