Five Chilean spectrum bidders announced: Movistar among MNOs looking for additional 5G bandwidth.
Operating business' antitrust complaints shushed until after the auction, with national 5G roadmap taking priority.
Hispanoamérica monetisation plans, and a pivot towards less capital intensive service provision may have contributed to Movistar's muted involvement.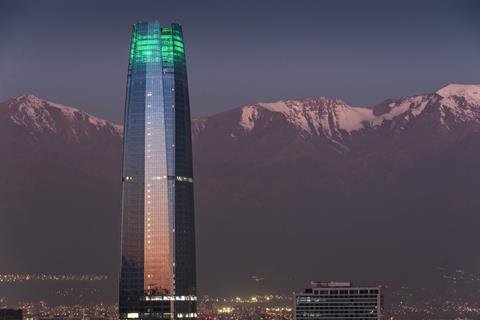 The Subsecretaría de Telecomunicaciones de Chile (Subtel), Chile's telecoms authority, announced that it had received applications from five operators for its 5G-ready spectrum tender, but with a disgruntled Telefónica Chile (Movistar) only set for minimal participation. Once rights are allocated, licence holders will be able to deploy the country's first public 5G networks.
The winning bidders are set to be announced in February 2021. Each licence will last for 30 years, and the 700MHz concessions will include an obligation to connect 366 rural communities with 4G networks, in a further effort to "reduce the digital divide".
Movistar takes back seat; potential fifth MNO emerges
The country's four mobile network operators — Claro Chile, Entel, Movistar, and Novator Partners' WOM — answered the call for applications earlier in November. A fifth party, Borealnet, has also successfully gained inclusion. It is a partnership between Finnish public investment vehicle Business Finland and US-based Rivada Networks, according to La Tercera. CE NoticiasFinancieras indicated it is planning a wholesale 5G play, if it secures spectrum access.
Movistar will only bid for rights in one band (at 3.5GHz) — and did not reveal reasons for its low-key participation. Oddly, reports suggested it had at least considered pursuing licences across the other three ranges (700MHz, AWS, and 26GHz), but not provided sufficient documentation. Local reports were unclear, and suggested multiple operators fell short of documentation-related hurdles across each band on offer — perhaps indicating that in reality, they deliberately did not follow up an initial expression of interest with a full application to bid.
This would be a better fit with the fact that Telefónica is tightening its belt on capital expenditure in Chile and other Hispanoamérica markets (Telefónicawatch, passim), and that Movistar was evidently unhappy with the way the auction's design.
Chile spectrum auction participants, February 2021
Bands
Bidders
Source: MTT.

700MHz

AWS (1700MHz/2.1GHz)

3.5GHz

Borealnet
Claro
Entel
Movistar
WOM

26GHz
Movistar misgivings — legal challenge to wait till after final whistle
Movistar has been at the centre of wrangles surrounding the tender. It has complained about what it sees as anti-competitive bias in the auction terms and conditions, reportedly arguing that Entel and Claro should have been blocked from bidding for 3.5GHz airwaves, and unsuccessfully attempted to force the auction's suspension.
With Transport & Telecommunications Minister Gloria Hutt saying the Ministerio de Transportes y Telecomunicaciones (MTT) is "satisfied" with the level of competition, the auction is expected to continue as planned, subject to further delays. Any potential lawsuits will be faced after the auction is completed, to "safeguard the continuity of the contest", and ensure commercial 5G networks are made available in the country by 2022, as planned.
Movistar's initial complaint was dismissed by the country's Tribunal de Defensa de la Libre Competencia (Defence of Free Competition Court) earlier in November, but there are ongoing suggestions the operating business could take the matter further, post-auction.
Originally, the operator called for changes to the tender process, including an expansion of the mid-band frequencies on offer to include airwaves across the 3.3GHz–3.8GHz range. There have been questions over whether the volume of 3.5GHz frequencies that have been opened up by Subtel (150MHz, reportedly) will prove sufficient to support multiple rollouts.
Movistar's entrance into the 3.5GHz band tender, despite its objections, was painted by politicians as a vote of confidence in the allure of the Chilean market. Telecommunications Undersecretary Pamela Gidi said Movistar's participation "speaks for itself".
It is not the first time Movistar has butted heads with Subtel over spectrum in recent times. In 2019, the operator was told it would have to return a tranche of national mobile spectrum in order to meet maximum holding rules — a demand Movistar initially staunchly rejected but more recently appeared to quietly accept, leading to the instigation of a private sale process for a swathe of 1.9GHz spectrum (Telefónicawatch, #137, and #148). Subtel's own rigidity on spectrum holding limits may also have established operators being more prudent in bidding in the current auction.
Clean Network muddiness
The Chilean authorities have yet to confirm whether they will implement any vendor restrictions for 5G rollout, following the auction — despite recent concerted pressure to join the USA's so-called Clean Network programme. Keith Krach, the USA's Undersecretary of State for Economic Growth, Energy & Environment — and international point-man on Clean Network — travelled to Chile in mid-November 2020.

Joseph Purnell is a Staff Reporter for TelcoTitans, contributing telecoms news analysis since 2019 as part of the TelcoTitans Editorial team.