Retailer alleges O2 backtracking on promotions hobbled potential to hit lucrative sales targets.
O2 "vigorously defending" itself against action in High Court.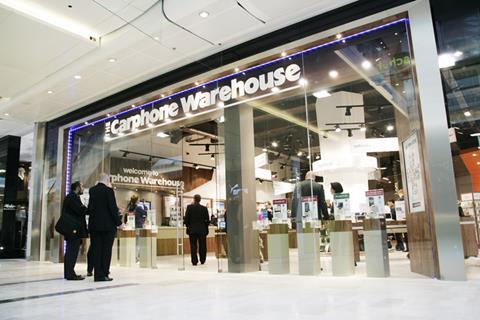 The Times reported that Carphone Warehouse, part of retail group Dixons Carphone, had issued a High Court writ against Telefónica UK (O2 UK), alleging it lost millions of pounds in profit as a result of O2 failing to meet contractual obligations.
According to reports, the writ claims that the operating business did not follow through with commitments to make special offer rates available to Carphone Warehouse, which would have enabled it to sign up more customers. The retailer alleges that O2 decided it would make special offer tariffs available only if Carphone Warehouse accepted a cut in its share of sales, which it refused to do.
Missing the sales targets as a result of what it considers to have been "uncompetitive" tariffs is said to have cost Carphone Warehouse £9.6m (€10.8m) in lost profit and to miss out on a further £4.5m payment from O2 for hitting agreed sales targets.
Telefónica Group rejected Carphone's accusations, and said "we will be vigorously defending the claim".
The writ comes against the backdrop of another High Court battle that is in progress, brought by the administrators for the bankrupted retail chain Phones 4u. O2 UK, EE, and Vodafone UK are accused of colluding to put the firm out of business and the administrators are seeking £1bn in damages (Telefónicawatch, #136 and passim).