Telefónica Tech picks up cloud and security specialist Cancom, as the Group's growth-oriented technology division targets a strengthened UK presence.
Move appears enabled by compete parameters in Virgin Media–Telefónica UK shareholders' agreement.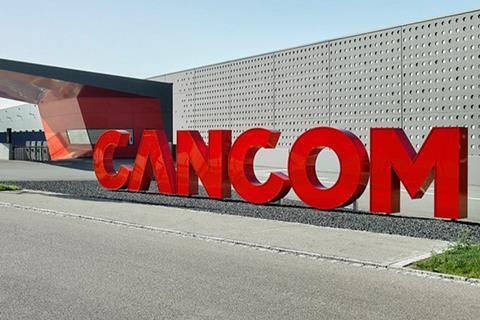 Telefónica Tech acquired Cancom UK&I in a £340m (€399m) deal, expanding Telefónica's cloud and security services provision.
Announced alongside the Group's quarterly results to the end of June 2021 (Q2 FY21), the acquisition confirms Telefónica Tech's ongoing interest in growing its business in the UK, one of the operator's four key markets, despite the Group's local tie-up with Liberty Global.
Cancom UK&I will sit within the Telefónica Cybersecurity & Cloud Tech division, with 600 employees joining.
Cancom UK&I delivers professional and managed services in cybersecurity, IT, and multi-cloud solutions for public and private sector customers in Ireland and the UK. The regional hub is the result of two acquisitions made by Cancom Group in the past three years. First, cloud and managed services provider Ocean Intelligent Communications was picked up in 2018. The following year, cloud IT services firm Novosco was purchased. Among Novosco's headline contracts at the time was a managed IT infrastructure deal with NHS England. Cancom UK&I's revenue is expected to reach €190m in 2021, up 20% on the year prior.
Telefónica Tech posted revenue of €203m in Q2, up 26.6% year-on-year. It claims 5.5 million enterprise customers via the Group's client base, and predicts "steady" double-digit growth rates.
José Cerdán, Chief Executive of Telefónica Tech, described the move as part of an effort to strengthen the division's position in the UK as a digital transformation partner. It also reinforces its capabilities and its revenue mix, according to the Group's Q2 report.
As noted previously, following the Virgin Media–Telefónica UK merger, Telefónica and new partner Liberty are blocked from competing with the new joint venture in certain markets. However, there are notable exceptions to the restrictions that may, among other things, enable Telefónica Tech to continue to develop business-orientated offerings in the UK market independently. Exempted services include areas targeted by Cancom, such as cloud, cybersecurity, and data centre services.
The future of Tech
Telefónica Tech has pursued inorganic and organic growth strategies in its drive to establish itself in the cloud and cybersecurity segments. Most recently, in-house cloud specialist acens was brought closer into the fold, being integrated within Telefónica Cybersecurity & Cloud Tech in a bid to reinforce the unit's small- and medium-size enterprise value proposition.
Altostratus Cloud Consulting is another business to have been acquired in 2021. As well as cloud, the Spanish service provider brings expertise in big data and machine learning.
The Cancom acquisition comes amid rumblings that Telefónica is closing in on a long-mooted part-sale of the Tech division. A minority stake of up to 49% is reportedly up for sale, with a handful of private equity funds showing an early interest.
CrowdStrike appears to offer a similar service to that of Spanish IT security services provider Panda, the longstanding Telefónica partner that beat CrowdStrike to an endpoint detection and response contract in 2019 (Telefónicawatch, #134).

Joseph Purnell is a Staff Reporter for TelcoTitans, contributing telecoms news analysis since 2019 as part of the TelcoTitans Editorial team.