Five-year state government deal sees SD-WAN and security technology bundled with more basic MPLS connectivity.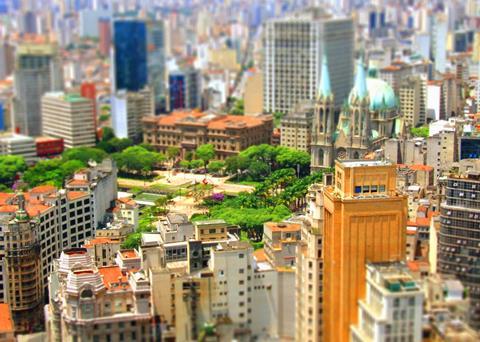 Vivo Empresas, the major corporate division of the Brazilian operating business, signed a BRL 500m (€114m) five-year deal with the São Paulo state to provide connectivity and digital services to the government body.
The deal, said to be one of the largest ever signed by Vivo Empresas, will see Vivo provide connectivity, security, and service management for the Sao Paulo Intragov network, as well as the unified data infrastructure that underpins the local government's data processing department.
Savings of BRL 400m over the course of the contract have been predicted by the operator, which would represent a greater than 40%-reduction in the costs incurred by the state relating to the ICT services.
Vivo will provide an MPLS network linking government sites, as well as software-defined wide area network technology and associated security services.
Brazil
Telefónica|Vivo introduced carrier billing for the HBO Go over-the-top content service from the US-based broadcaster. Customers can sign for access to the service, which can be streamed across a range of platforms including smart TVs, games consoles, and smart devices, for BRL 35 (€8) per month, via the Meu Vivo app or SMS messaging.
Telefónica|Vivo has also seen carrier billing made an option for Samsung customers buying applications and items in the vendor's Galaxy Store. When making purchases, the Brazilian portal for the app store will include a Vivo payment option alongside credit card options, in what was said to be a first for the country. The integration of Vivo billing with the Samsung entity was undertaken by DOCOMO Digital.
Telefónica|Vivo showcased the progress of its Internet of Things (IoT) research in the agri-business sector at Agro-IoT Lab in Piracicaba, São Paulo. Working with vendor Ericsson, biofuel corporation Raízen, and technology incubator EsalqTec (Telefónicawatch, #130), Telefónica demonstrated new solutions showing telemetry applied to farm machinery, livestock, and forestry using the NB-IoT and LTE-M technology launched in March 2019 (Telefónicawatch, #134). No detail of specific commercial plans for the new solutions accompanied the announcement of their unveiling, although the projects were said to have been developed by startups that entered the partners' Agro IoT Lab in January 2019.
Telefónica takes SEC fine for alleged compliance breach
Telefónica Brasil paid the US Securities and Exchange Commission (SEC) $4.1m (€3.7m) in relation to an investigation into potential violation of accounting controls and record-keeping provisions during the 2013 Confederations Cup and 2014 World Cup football tournaments, in breach of the USA's Foreign Corrupt Practices Act (FCPA).
According to the SEC, Telefónica provided tickets and hospitality to government officials "who were directly involved with, or in a position to influence, legislative actions, regulatory approvals, and business dealings" involving the operator.
The SEC stated that Telefónica had failed to devise and maintain sufficient internal accounting controls for its hospitality programme, and that payments for the tickets were not accurately reflected in Telefónica's records, adding that the telco had not adequately enforced corporate anti-bribery and anti-corruption policies.
In 2012 and 2013, Telefónica Brasil was said to have bought 2,100 tickets for the two football tournaments totalling a value of more than $5.5m, with the operating business alleged to have provided government officials with tickets and related hospitality at an average cost of more than $3,000 per guest.
Although it made no admission of guilt, Telefónica agreed to a cease-and-desist order, and to pay the $4.1m levy to settle the charges.
The SEC added that Telefónica had cooperated with its investigation, and instigated its own internal probe, and had also taken steps to improve its FCPA compliance by enhancing its accounting controls and adopting a new anti-corruption policy and compliance structure.