Liberty-backed European datacentre operation gets investment boost from Digital Realty.
Giuliano Di Vitantonio to become CEO in January.
Virgin Media O2 confirmed as AtlasEdge customer.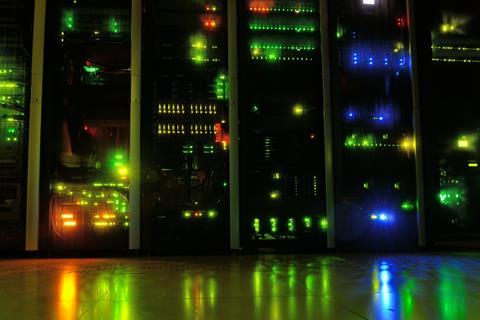 AtlasEdge, a recently formed European edge datacentre joint venture between Liberty Global and Digital Colony (now DigitalBridge), attracted new investment and a new CEO to boot. AtlasEdge was also confirmed to be partnering with Virgin Media O2 in the UK.
For an undisclosed sum, Digital Realty, a US‑based provider of international datacentre colocation and interconnection services, acquired a minority stake in AtlasEdge. The transaction is expected to close by the end of the year.
Giuliano Di Vitantonio, currently EVP of Strategy & Business Segments at Digital Realty, is due to be installed as AtlasEdge CEO on 1 January 2022. Di Vitantonio will arrive at AtlasEdge with a strong datacentre pedigree. His CV includes high‑profile and lengthy stints at Hewlett‑Packard and Cisco Systems.
As part of the Digital Realty announcement, AtlasEdge flagged "existing successful partnerships" in four European countries: Virgin Media O2 in the UK; Virgin Media in Ireland; Sunrise UPC in Switzerland; and UPC in Poland. The JV added that it was "leveraging each carrier's key technical real estate and connectivity services to deliver vital edge‑based infrastructure in highly connected locations".
Virgin Media O2, Sunrise UPC, and UPC in Poland are billed as "anchor tenants".
" AtlasEdge has a unique set of assets widely distributed across Europe, placing them in position to capitalise on the growing demand for edge services, and to be a strong partner with us in the region as the market develops. "

— Chris Sharp, CTO, Digital Realty.
In May, Liberty Global and Digital Colony formed AtlasEdge as a JV to run 100 edge data centres across Europe, bringing together Digital Colony's edge assets and Liberty Global's real estate portfolio.
Charles Bracken, Chief Financial Officer of Liberty, recently mooted a sale‑and-leaseback transaction on VM O2 central offices to AtlasEdge, to help fund the JV's fibre ambitions.
Zayo in the mix
It was also confirmed that Zayo Group, an international provider of fibre‑based communications solutions, will collaborate with AtlasEdge.
Zayo operates a tier‑one network backbone with a 126,000 route-mile fibre network across Europe and North America, and more than 13 million miles of fibre serving "thousands of office buildings and datacentres with high‑bandwidth optical‑ and packet‑based services".


Ken has been writing about developments in the fixed and mobile markets for over twenty years. He has been a contributor to TelcoTitans since 2015.