Former Group subsidiary indicates it is discussing a refresh of partnership.
COVID-19 takes a toll on Atento Q2 revenue.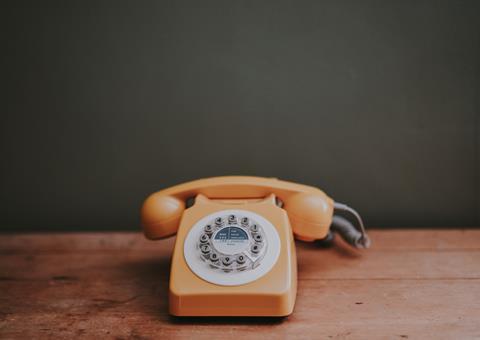 Even as Telefónica's former contact centre subsidiary Atento continues to diversify its revenue mix and reduce dependency on its former owner, Chief Executive Carlos López-Abadía indicated that the companies are exploring "new avenues of partnership including additional programmes" and an extension of their existing agreement.
Speaking on Atento's latest results call with analysts, López-Abadía offered scant details on what the additional lines of business might be or any specifics on prolonging their agreement, saying only that it was "too early to disclose anything" and that the companies were "discussing those possibilities".
In the quarter ended 30 June 2020 (Q2 FY20), Telefónica accounted for 31.8% of Atento's consolidated revenue across Brazil, the Americas, and Europe, Middle East, and Africa, down from 37.2% in Q2 FY19. López-Abadía said the provider expected a "healthier revenue mix" and for Telefónica to represent less than 30% of revenue by the end of the FY.
Atento's Q2 revenue was down 12.1% to $314.5m (€267.1m), mainly due to a 38%-drop in Telefónica revenue. Atento attributed the decline in takings from the Group to exits from unprofitable programmes in Brazil in 2019, and lower volumes due to COVID-19 across all regions during April and May, in the peak of the pandemic crisis (Telefónicawatch, #143).
López-Abadía said that Telefónica volumes "recovered strongly" in May and June. "We feel that the worst is behind us and we are optimistic about the rest of the year", he said on the call with analysts.
In late-2016, Atento flagged that it had renegotiated and extended its contracts with Telefónica in Brazil and Spain until 2023 (Telefónicawatch, #111). The Group had sold Atento to private equity firm Bain Capital in October 2012, in a deal valuing the business at €1.04bn (Telefónicawatch, #70). The deal included a framework agreement committing the telco to continue contracting Atento for nine years.

Michelle Donegan is an experienced telecoms writer and has been contributing as a reporter and news analyst for TelcoTitans since July 2020.