Report suggests that project 'Beethoven' aims to exploit Telefónica's Spanish fibre expertise.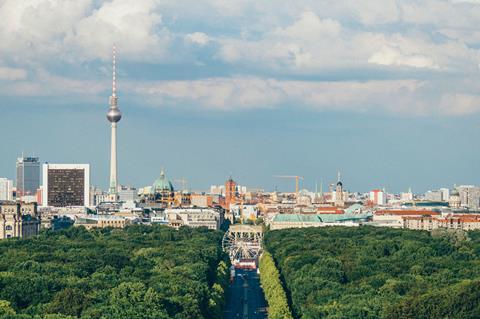 The private equity division of German insurance group Allianz was cited as an interested investor in Telefónica's planned fibre infrastructure provider in Germany.
According to a report by Spanish newspaper Expansión, Telefónica is close to signing an agreement with Allianz Capital Partners on the creation of a 50:50 joint venture (JV) that could invest up to €5bn (£4.5bn) in building a fibre network for up to two million homes — initially in small towns and cities.
Telefónica highlighted plans for a fibre infrastructure venture in Germany earlier this year, and was recently claimed to be engaged in final negotiations. As things stand, the reports have not been confirmed by any of the parties involved.
According to Expansión, which cited unidentified sources, the agreement could be finalised in the coming weeks. The paper said the project has been given the code name "Beethoven" and foresees each partner owning a 50% stake in the JV. The Spanish group would be represented mainly by Telefónica Infra (which also oversees wireless infrastructure business Telxius), with Telefónica Deutschland (O2 Germany) also holding a small stake.
While O2 Germany would be expected to be the anchor tenant for the infrastructure rollout, Telefónica has indicated that the JV will function as a neutral wholesale network provider. That ties with previous indications that rivals Deutsche Telekom (DT) and Vodafone Germany have been invited to become customers with the goal of preventing overbuild in uneconomic areas.
Reuters previously suggested that bank loans are expected to contribute around €3bn to the funding, with the remainder brought in from the sale of equity in the business.
Expansión noted that the cost of covering two million homes would actually amount to around €2.4bn, based on estimates that it costs €1,200-per-household on average to deploy fibre in Germany. However, the full cost is estimated at close to €2,000-per-household including home equipment and service installation.
The true level of expense also depends on a huge number of variables — not least how 'rural' the JV's target market proves to be, how efficiently it can manage deployment, and whether there is any easing of planning restrictions by authorities in Germany, to support fibre expansion. DT, which is in the process of ramping up full-fibre rollout to two million premises-per-annum, recently reported that its expense had dipped below the €1000 mark for each home passed (Deutsche Telekomwatch, #92).
Meanwhile, O2 Germany and DT only recently trumpeted the renewal and expansion of their wholesale broadband infrastructure access agreement for another ten years, highlighting that the contract extension will see opportunities for expansion of higher speed full-fibre services to German customers.
Spanish know how
Allianz Capital Partners was apparently attracted to the deal in Germany because of Telefónica's expertise in deploying fibre networks in Spain. Expansión said the Spanish parent plans to relocate 100 experts from Spain to Munich in the hope that this accumulated experience will help bring down costs.
The paper noted that the cost of fibre deployment in Spain is ten times lower than in Germany, at around €120 per household (an evidently generic figure influenced by Spanish authorities' early move to encourage fibre rollout, and the dense nature of Spanish cities).
From Telefónica's perspective, Allianz Capital Partners appears to have emerged as the preferred partner following negotiations with other potential investors, said to have included Macquarie Capital (which created a similar operation in Spain with the purchase of MásMóvil assets); Antin Infrastructure Partners (the owner of Spanish fibre operator Lyntia); and other infrastructure investors such as Brookfield Infrastructure Partners and Kohlberg Kravis Roberts (KKR).
The Allianz unit comes with a recent track record in European broadband investments. In 2019, for example, it acquired a 75% stake in Niederösterreichische Glasfaserinfrastrukturgesellschaft (nöGIG), which is deploying a fibre-to-the-home (FTTH) network in Austria. In the same year, it acquired a 49.99% stake in SFR FTTH from Altice France, together with AXA Investment Managers–Real Assets and Omers Infrastructure.

Anne Morris is a freelance journalist, editor and translator. She has been working as a reporter and news analyst for TelcoTitans since 2016.