US satellite operator's planned acquisition of UK rival (and Deutsche Telekom partner) prompts national security concerns as critical infrastructure given state protection.
New foreign takeover law affords Whitehall power to intervene, which looks increasingly likely.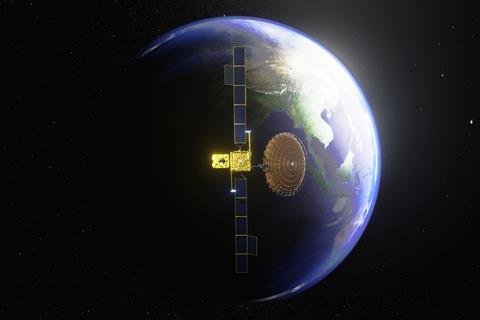 Viasat's planned takeover of UK satellite operator and Deutsche Telekom partner Inmarsat was said to be facing political opposition, putting the £7.3bn (£5.4bn/€6.5bn) deal in doubt.
Ongoing concerns about large‑scale takeovers of UK businesses by foreign investors has put the Inmarsat deal on the political agenda, while a Downing Street source told The Mail that the government sees Viasat pledges to protect Inmarsat's UK workforce and HQ as superficial.
This comes despite a Viasat source telling the same outlet that it has received "endorsement from the government so far".
Meetings between the UK government and executives at both Inmarsat and Viasat are reportedly ongoing, with the state calling for legally binding commitments from the latter to invest in UK industry.
Viasat, which is based in the USA and considered an Inmarsat rival, announced the buyout in November 2021, subject to the usual regulatory and stakeholder approvals.
A statement released earlier this month said that the Inmarsat deal was on track for completion "by the end of this calendar year". "While we await approvals from regulators and shareholders", it continued, "we have begun internal integration planning".
Deutsche Telekom is paired with Inmarsat on its European Aviation Network project. A spokesperson told TelcoTitans that Inmarsat has "every intention of maintaining EAN and meeting all related customer obligations".
State intervention casts a shadow
Given the proximity of Inmarsat to aspects of the UK's critical national infrastructure, it was anticipated from the start that the UK government would employ its new National Security and Investment Act 2021 to review the deal.
The Act, passed into law in January 2022, provides the state power to block acquisitions of more than 25% in a UK company if its activities are deemed to risk national security.
Inmarsat's current ownership — a consortium of Apax Partners, Warburg Pincus, and Canadian pension funds the CPP Investment Board and Ontario Teachers' Pension Plan — bought the company in 2019, a move that has been cited in the House of Lords over the past 18 months as evidence of the need for state intervention on large acquisitions. "Our previous attempts to intervene on grounds of national security have been woefully inadequate", said Lord Truscott in mid‑2021. He went on to use the "loss" of Inmarsat as an example of those failings.
So far, the Act has been regularly cited as a key obstacle to Nvidia's proposed takeover of Cambridge‑based chipmaker Arm. In late‑January, rumours circulated that the agreement may well be rescinded given the regulatory and political pressures surrounding the takeover.
Similar speculation has surrounded a potential Patrick Drahi‑led takeover of BT, given his 18% stake in the incumbent via Altice UK. If it were to acquire much more of the business, the state has said it "will not hesitate to intervene".

Joseph Purnell is a Staff Reporter for TelcoTitans, contributing telecoms news analysis since 2019 as part of the TelcoTitans Editorial team.