Maritime connectivity provider RigNet acquired by satellite specialist Viasat in $222m deal.
T‑Mobile US partnered with RigNet in July 2019, but COVID‑related issues have pegged back progress.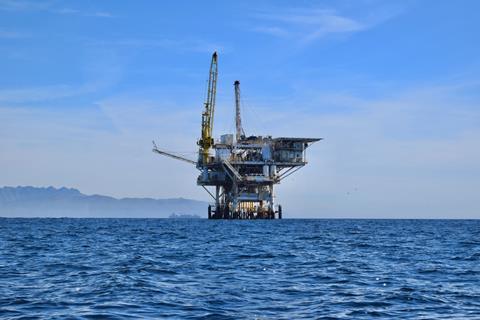 US satellite communications provider Viasat announced a "definitive agreement" to acquire 100% of RigNet shares in a deal worth $222m (€181m). The news closed a year in which maritime connectivity provider and T‑Mobile US partner RigNet flagged difficulty in navigating COVID‑19‑related disruptions.
The "strategic combination" will create an integrated communications company, serving customers across both RigNet and Viasat's primary verticals. The process is expected to be completed by mid‑2021, pending regulatory and stockholder approval.
Troubled waters
RigNet's most recent earnings call, covering results to 30 September 2020 (Q3 FY20), brought some difficult reading. Revenue took an 8.7% hit on the previous quarter, and adjusted EBITDA decreased 22.3%. The ongoing coronavirus pandemic continued to have a detrimental impact due to the "reduced commodity demand", according to RigNet Chief Executive (CEO) Steven Pickett. It also impacted the T‑Mobile US partnership it signed in July 2019, with Pickett indicating he could no longer predict when T‑Mobile's capital investment would be reimbursed (Deutsche Telekomwatch, #100).
In mid‑2019, T‑Mobile US partnered with RigNet to expand LTE coverage to 60,000 square miles of the Gulf of Mexico off the coast of Louisiana, Mississippi, and Texas, citing an opportunity to bring voice and data services to connectivity-hungry "offshore workers, vessels, and critical infrastructure". To support the 4G network, the operator provided 600MHz resource while RigNet supplied 700MHz and microwave backhaul capacity (Deutsche Telekomwatch, #85). Under the deal, RigNet receives payments from T‑Mobile US for each site it activates, with the latter then taking 100% of the revenue from the services provided until the initial outlay is reimbursed. After this, the arrangement moves to a 50:50 revenue‑share model. Initially, outlay was expected to be covered off in 2020 (Deutsche Telekomwatch, #86). This is yet to be fulfilled.
Viasat lays out strategy
Pickett will remain at the helm of the newly combined provider. It will sit under Viasat's Global Enterprise & Mobility business unit, led by Mobile Solutions President Jim Dodd.
Speaking to specialist outlet Via Satellite, Viasat CEO Rick Baldridge said that the acquisition is one part of an effort to consolidate and expand in "new markets", with energy — particularly off‑shore oil and gas, where RigNet is most prevalent — near the top of the list. Viasat's soon‑to‑be‑launched satellite constellation, ViaSat‑3, will support the provider's organic growth in new markets, with acquisitions such as that of RigNet bringing inorganic growth.

Joseph Purnell is a Staff Reporter for TelcoTitans, contributing telecoms news analysis since 2019 as part of the TelcoTitans Editorial team.