T‑Systems sold its business in Malaysia to investors last month after major customer Shell moved IT operations to India, TelcoTitans has learned.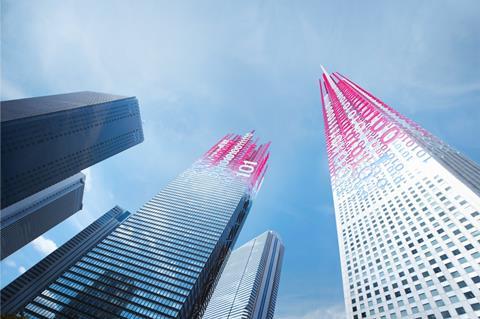 T‑Systems sold its business in Malaysia to private investment holding firm Quintephi Sdn Bhd at the end of November 2020, TelcoTitans can reveal.
The deal, for an undisclosed sum, came as part of a management buyout, according to a Deutsche Telekom spokesperson. The transition is expected to be completed in mid-2021, at which point T‑Systems will no longer have a presence in the country.
The decision to exit the Malaysian market comes after T‑Systems' major global customer and partner Shell moved IT operations from Cyberjava, Malaysia to Bangalore, India, as part of a multi-year project to consolidate IT resources (Deutsche Telekomwatch, #77 and #79). T-Systems then undertook its "follow the customer" policy, and the transition to India will be finalised by mid‑2021, according to the spokesperson.
T‑Systems Malaysia was established in 2008 to serve Shell. The oil giant has been a significant customer since at least 2008 and the relationship was renewed in 2012 with a five-year contract focused on data centre systems consolidation and cloud computing migration (Deutsche Telekomwatch, #12). In 2017, T‑Systems was understood to have about 1,400 IT staff dedicated exclusively to supporting its relationship with Shell (Deutsche Telekomwatch, #61).
T‑Systems had more than 800 employees in Cyberjava, Malaysia in 2019. Launched with Shell as an anchor customer, the Malaysia business was said to have expanded to serve multinational customers in 15 countries, acting as an ICT services hub for the Asia-Pacific region.
T‑Systems — which remains in the midst of a long-running business reorganisation, and stepping up the programme following the COVID‑19 pandemic — also recently sold its South African business, to local ICT service provider Gijima, after walking away from a major ICT contract with state-owned logistics business Transnet. It has sold or pared back numerous in‑country units over the past decade, as part of the push to improve profitability, and more recently consolidated management of European market businesses within a new, sub‑regional leadership structure (Deutsche Telekomwatch, #88, #100, and passim).


Michelle Donegan is an experienced telecoms writer and has been contributing as a reporter and news analyst for TelcoTitans since July 2020.