Another running buddy for refreshed enterprise cloud strategy.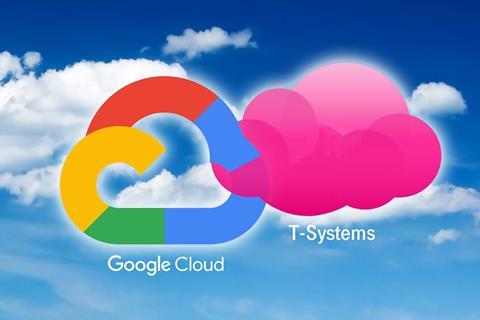 T‑Systems (T‑Sys) flagged the formation of a strategic partnership with Google, taking a further step in its multi‑partner cloud computing strategy. The two partners plan to collaborate on supporting enterprise customers as they migrate their legacy IT systems to the cloud.
T‑Sys is providing consulting services, migration support, and managed services to enterprises that wish to use Google Cloud public cloud infrastructure.
Furthermore, the Group enterprise services unit is to create a Google Cloud Competence Centre for additional support in areas including cloud analytics, development of new artificial intelligence and machine learning solutions, migration to the cloud, and SAP application modernisation. In a first step, the Centre will focus on solutions for key industries including automotive, logistics, and manufacturing, as well as the public sector.
Playing the field
T‑Sys, like rival operators, is working with a number of cloud partners in order to help enterprises with digital transformation. It provides access to Amazon Web Services and Microsoft Azure, as well as its own Open Telekom Cloud infrastructure. In June 2019, T‑Sys partnered with Microsoft to expand its public cloud portfolio across nine countries in central and eastern Europe (Deutsche Telekomwatch, #84). Adel Al‑Saleh, Chief Executive of T‑Sys, described the new Google Cloud alliance as a "core element of our strategy, generating value‑add for our clients with managed cloud services".