Ericsson relationship expanded to cover markets beyond Germany.
Move appears to align with bubbling private network initiatives at Europe and US NatCos.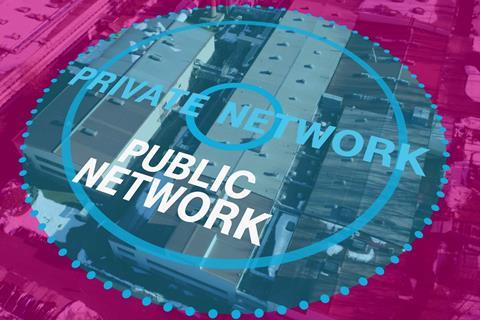 Deutsche Telekom (DT) and Ericsson expanded their strategic relationship on campus networks beyond the borders of Germany, as T‑Systems (T‑Sys) teamed with the vendor to bring solutions into new markets.
The deal, building on DT's selection of Ericsson as its private network running buddy in 2018 (Deutsche Telekomwatch, #87), will see the relationship "extended on an international level" and see the two partners "offer joint solutions to the industrial sector on a large scale". These will include Ericsson's network kit and T‑Sys' EdgAir Computing Platform, along with associated services. Ericsson and T‑Sys aim to "deliver an integrated, end-to-end solution that gives customers a high-quality, seamless service".
DT did not reveal the markets it will target with Ericsson, but the announcement comes following a string of private network moves by Group NatCos in European markets (Deutsche Telekomwatch, #101), including Croatia, Greece, Hungary, and Slovakia, with the Swedish vendor involved in at least two (Greece and Hungary). T‑Mobile US has also been giving out signals of 5G‑based private network plans, as part of its ongoing push to drive growth in its fledgling enterprise business.
Partner
Details

DT campus network deployment overview, to February 2021

Source: DT; Cosmote, Deutsche Telekomwatch.

Accenture

Professional service provider using network to trial industrial connectivity technologies in Essen's Zollverein colliery complex. Launched in late-October 2020.

Budapest University of Technology and Economics

Magyar Telekom‑ and Ericsson‑supported 5G test network using 2.6GHz and 3.6GHz bands. Agriculture and manufacturing research focus.

BMW Group

DT‑ and Ericsson‑supported network at Leipzig plant. "Initially" LTE‑based. In operation as of February 2020.

BorgWarner Oroszlány

Magyar Telekom‑ and Ericsson‑supported network 4G network at automotive component plant. Being tested as of December 2019. "Could be upgraded to 5G".

Calpak

Cosmote Greece- and Ericsson-supported deployment, announced in January 2021, focused on manufacturing.

CEIT

Slovak Telekom‑ and Ericsson‑supported 5G campus network at CEIT, Slovakia, in partnership with University of Žilina. Industrial and manufacturing use‑cases targeted initially.

Graz University of Technology

Magenta Telekom‑supported 5G campus network, scheduled to go live by 30 June 2020.

KODRONA

BMVI‑supported drone research project, in partnership with University of Siegen. Using Campus Network M product.

OSRAM

DT‑ and Ericsson-supported dual‑sliced campus network at Schwabmünchen, announced in February 2019. Initially LTE‑based. Combined with DT edge cloud (EdgAIR).

RWTH Aachen University

Connected Industry Center, ostensibly DT's main testbed.

Technical University of Ostrava

Campus network supported by T‑Mobile Czech Republic that went live in July 2020, initially based on 4G.

Universitätsklinikum Bonn

DT's first 5G 3.6GHz campus network in Germany. Live as of December 2020, using public network and indoor antennas.

University of Zagreb

4G/5G testbed for Faculty of Electrical Engineering and Computing, supported by Hrvatski Telekom. Public update expected in 2021.

ZF Friedrichshafen

DT‑ and Ericsson‑supported network. Described as in testing stage in early‑2019.