Business tidy-up still getting into "full swing", more than 18 months after T‑Sys Chief Executive Adel Al‑Saleh's appointment.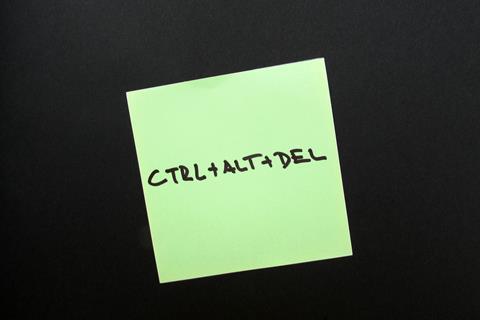 T‑Systems' (T‑Sys) IT user support business emerged as the latest area where it is terminating activity, as part of the division's ongoing business overhaul.
A spokesperson for T‑Sys told Deutsche Telekomwatch that its End User Services unit, covering areas such as computer supply and helpdesk support, was being wound down. "T‑Systems itself will stop providing these services; however, partners for fulfilment are being on‑boarded in case a customer wants that within the framework of a contract", he said.
Customers previously flagged as T‑Sys helpdesk clients include Deutsche Post and Swiss retailer Valora, although it is not clear if these engagements are current.
Part of the plan
The move is another signal of the cultural, organisational, and strategic change taking place at T‑Sys, which has long suffered from reluctance to jettison less profitable parts of its business (whether client contracts, partnerships, or product segments).
It has been migrating to a revamped product and services architecture, encompassing eleven new 'portfolio units' and a realigned sales department, as part of a business overhaul aimed at regaining earnings growth in the current fiscal year, and positive cash flow in the coming twelve months to 31 December 2020.
In early‑May 2019, in the Group's latest quarterly results presentation, Deutsche Telekom (DT) Chief Executive Timotheus Höttges sought to underline the "very radical" and "ongoing" reorganisation taking place at T‑Sys, and the Group's willingness to turn its back on areas that are dragging on the division's financials. DT is "not excluding M&A in this regard" and doing "everything in order to deliver on the improvements", he added.
Chief Financial Officer Christian Illek added to the sense that more changes are coming to the T‑Sys structure, saying the division's turnaround programme was "not in full swing yet". This is despite T‑Sys Chief Executive Adel Al‑Saleh, the architect of the programme, having now been in position for more than sixteen months, and being not too far away from the two‑year anniversary of his hiring by DT, in September 2017 (Deutsche Telekomwatch, #67).
Area of focus
Unit
Change(if applicable)
Revenue (FY17)
Target(FY17–FY21)
T‑Sys's "re‑defined" portfolio structure
Note: * "DT view".
Source: Deutsche Telekom.
Telecommunications Core

TC Services (Fixed-line & Mobile Services)

–

€2.2bn

Stability

Growth Portfolios

Classified ICT

New

€0.4bn

Growth

IoT

–

€0.3bn *

Growth

Security

–

€0.3bn *

Growth

Road Charging

–

€0.1bn

Growth

Digital Solutions

New

€0.4bn

Growth

Public Cloud Managed Services

"Enhanced"

€0.1bn

Growth

SAP

"Reshaped"

€0.5bn

Growth

Health

"Emerging"

Undisclosed

Growth

Classic IT

Managed Infrastructure Services & Private Cloud

"Reshaped"

€2.5bn

Decline

Dedicated Systems Integration Solutions
Mainframe and WAN refreshes still in pipeline
Beyond desktop support, other so‑called "inefficient" areas being cut from T‑Sys' services portfolio, as part of the refresh, include mainframe services and support. This exit is being navigated via an agreement to transfer operations to IBM, which is currently being studied by Germany's Bundeskartellamt (Federal Cartel Office). The deal is "still in progress with the authorities", said the T‑Sys spokesperson.
Elsewhere, digital services functions were consolidated in 2018, and the division has flagged a coming refresh of its enterprise connectivity product line‑up, with evident influence from Axel Clauberg, T‑Sys' recent hire from Group level as Vice‑President of Strategic Portfolio Management and Chief Technology Officer of Telecommunication Services (Deutsche Telekomwatch, #81 and #82).
This is seeing closure of a relationship with the Deutsche Telekom-backed Next Generation Enterprise Networks Alliance (ngena) on software-defined wide area networking (SD‑WAN), and may well see culmination of a long-mooted revamp of two-decade-old MPLS‑based enterprise networking platform IntraSelect, with emphasis on SD‑WAN‑style flexibility, programmability, and efficiency (Deutsche Telekomwatch, #67, #71, #74, #79, and #82).
T‑Sys is expected to reveal more information on the changes in summer 2019, but, in a recent interview with Fierce Wireless, Clauberg implied they will involve creation of a more hands‑on, heavier duty proposition to chaperone enterprise clients that are seeking to migrate to Network Cloud platforms.
"Back in 2014, when SD‑WAN came to the market, it was positioned as a solution where enterprise wouldn't want managed services anymore, but could do things themselves. But this is actually hard and, over time, I think one thing was clear. Yes, you need the flexibility brought by SD‑WAN, but you still need managed services, and you need a proper migration from the existing world into the more flexible world. You still need high availability, highly reliable services because otherwise the enterprise itself would suffer with their business. "

— Clauberg.
Clauberg also hinted at a role for open source platforms in T‑Sys' telecommunications portfolio, presumably with influence from his position as DT's point‑man on the Telecom Infra Project industry collaboration initiative.
"It's very difficult for an enterprise to actually attract talent that would be able to support open source activities. That's why you only see the very big enterprises, like from financial industry, being active in the open source communities as well. But here, the operators have a special role because we are serving those enterprises with many services, and so we are kind of the tie between, or the link between, what's happening on the enterprise and what's happening on the technical side. "

— Clauberg.