Leadership's lobbying efforts look to have paid off, as new entrant plan fails to re-emerge and Digi is locked out.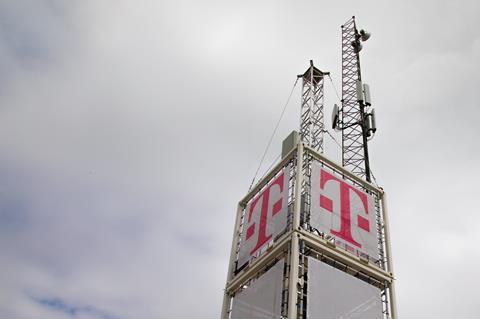 Further controversy bubbled up around Hungary's 5G auction plans after fourth mobile player Digi Hungary was blocked from joining in.
The country's Nemzeti Média- és Hírközlési Hatóság (National Media and Infocommunications Authority/NMHH) issued a statement indicating that Hungary's three main mobile operators – Magyar Telekom (MT), Telenor Hungary, and Vodafone Hungary – were the only businesses to have been cleared to participate in the sell-off, giving them a free run on bidding.
The missive further indicated that "an applicant who did not meet the eligibility criteria was not registered by the NMHH". Pay-TV and broadband player Digi subsequently confirmed it was this "applicant", and that it will challenge the decision "by all means, according to the Hungarian and European law". In a statement, Romanian parent Digi Communications accused the Hungarian authorities of having made a series of "adverse and controversial" decisions against it. Digi has long provided mobile services via a wholesale relationship with Telenor, but only has around 50,000 users. It controls some spectrum, at 1800MHz and 3.6GHz, but only released its full, facilities-based DigiMOBIL offering in May 2019, after prolonged preparations.
Local reports suggested Digi's exclusion could be related to a clause in the licence tender document, blocking applicants that have violated antitrust rules. The provider was recently fined over information provided to authorities ahead of its 2018-2019 takeover of the consumer business of wireline player Invitel, which underwent a fractious regulatory review. This interpretation was not confirmed by the NMHH, however.
The auction – which will offer up 15-year licences in the 700MHz, 2.1GHz, 2.6GHz, and 3.6GHz bands, with a five-year extension option – is scheduled to begin in October 2019. For MT, this brings an opportunity to expand its network platform beyond existing 800MHz, 900MHz, 1800MHz, 2.1GHz, 2.6GHz frequency rights, and build a strong base for 5G services. The NatCo has in recent times been seeking to project itself as a 5G development leader within DT, particularly around connected-car services and self-driving (Deutsche Telekomwatch, #80 and #85).
Sigh of relief for DT
The prospect of a reduced level of competition for the 5G licences will naturally have been welcomed at both MT and Deutsche Telekom (DT). Both will have been fearful of contagion risk from Germany's expensive and condition-laden 5G licence sell-off, completed in June 2019 (Deutsche Telekomwatch, #85).
There had been several signals of DT concern over the macro and regulatory environment in Hungary in the run-up to opening of the NMHH's tender, with Group Chief Executive Timotheus Höttges making a series of trips to meet Prime Minister Viktor Orbán, rumours circling over a possible sale of DT's MT interest, and a deal having been agreed for MT to sell its T-Systems Hungary enterprise unit to local player 4iG (Deutsche Telekomwatch, #71, #76, #79, #82, and #85).
DT may well have also been relieved to see no new entrant emerge as a bidder, particularly from a government that has not been shy of getting directly involved in private enterprise. Back in 2012, a state-led consortium called MPVI Mobil was in line to become Hungary's fourth player, after securing frequencies during a 900MHz auction. However, the initiative collapsed after a legal challenge by the three incumbents, and the results of the sell-off were annulled (Deutsche Telekomwatch, #7, #11-14, and #18). Perhaps part-inspired by Drillisch's gains from the German auction, authorities in other European markets, such as Czech Republic, have shown eagerness to use 5G auctions to reignite plans for stronger number-four mobile challengers (Deutsche Telekomwatch, #85).
Deutsche Telekom's Europe spectrum agenda FY19–20

Market

Bands mooted for liberalisation or renewal

Expected end
of award procedure
Sources: Deutsche Telekomwatch; national regulators.

Austria

700MHz / 1500MHz / 2.1GHz

FY20

Croatia

2.1GHz / 3.4GHz–3.8GHz

FY19

Czech Republic

700MHz / 3.4GHz–3.6GHz

FY20

Greece

3.4GHz–3.8GHz

FY19

Hungary

700MHz / 2.1GHz / 2.6GHz / 3.4GHz–3.8GHz

FY19

North Macedonia

1800MHz (extension)

700MHz / 2.1GHz (extension) / 3.4GHz–3.8GHz

FY19

FY19

The Netherlands

700MHz / 1500MHz / 2.1GHz

FY20

Poland

3.7GHz–3.8GHz

700MHz / 3.6GHz–3.8GHz

FY19

FY20

Romania

700MHz / 800MHz / 1500MHz / 2.6GHz / 3.4GHz–3.6GHz

FY19

Slovakia

700MHz / 900MHz / 1500MHz / 1800MHz

FY19