Next steps laid out for DT's Czechia campus network testing ground.
5G layer in pipeline although long‑term upgrade dependent on auction timeframe and structure.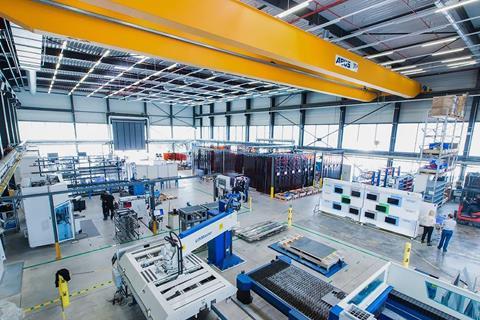 The Vysoká škola báňská-Technická univerzita Ostrava (University of Mining-Technical University of Ostrava/VŠB‑TUO) pushed forward with trials of campus network technology with T‑Mobile Czech Republic (TMCZ), in a further progression of Deutsche Telekom's (DT) go‑to‑market push around next‑generation private connectivity for businesses.
TMCZ launched the private campus network on 8th July 2020 following the signing of a memorandum of understanding in December 2019. The move forms part of DT's wider campus network activity in markets including Austria, Croatia, Germany, and Hungary (Deutsche Telekomwatch, #94 and passim).
The network in Ostrava, described as the first private 5G‑ready campus network in the Czech Republic, is currently operated by TMCZ and uses the NatCo's 4G spectrum (in an unspecified band) as well as equipment from networking partner Ericsson. A total of six base stations have been constructed to cover key parts of the campus.
DT campus network activity: an overview

For enterprise customers, DT and other operators are positioning campus network solutions as a High Performance Connectivity component, alongside High Performance Compute (including edge), in enterprises' digitisation foundations.
Currently, the handful of deployments it has disclosed includes test deployments and remains 4G‑dominated, so limited in terms of capability.
However, DT has pledged to ramp up 5G Standalone activity over the coming months.

Strategic partner
Ericsson
Source: DT
Solution partners

Cradlepoint:

Dynabook:

EK Automation:

Endress+Hauser:

InSystems Automation:

Konica Minolta:

RealWare:

Industrial wireless routers.

Augmented reality (AR) smart glasses.

Automated guided vehicle systems.

Connected sensors.

AVG systems.

Lightweight AR glasses.

AR smart glasses.

Named deployments

BMW Group:

BorgWarner Oroszlány:

Graz University of Technology:

OSRAM:

RWTH Aachen University:


Technical University of Ostrava:

University of Zagreb:

ZF Friedrichshafen:

DT‑/Ericsson-supported network at Leipzig plant. "Initially" LTE‑based. In operation as of February 2020.

Magyar Telekom‑/Ericsson-supported 4G network at automotive component plant. Being tested, as of December 2019. "Could be upgraded to 5G".

Magenta Telekom-supported 5G campus network, to go live by end‑June 2020. 19 partners involved.

DT‑/Ericsson-supported dual‑sliced campus network at Schwabmünchen, announced in February 2019. Initially LTE‑based. Combined with DT edge cloud (EdgAIR).

Connected Industry Center, ostensibly DT's main testbed.

Campus network, supported by T‑Mobile Czech Republic, went live in July 2020, initially using 4G

spectrum.

4G/5G testbed for Faculty of Electrical Engineering and Computing, supported by Hrvatski Telekom.

DT‑/Ericsson-supported network. Described as test in early‑2019.

Products

Campus Network L:

Campus Network M:

Campus Network S:

Large customer-focused. Uses dedicated antennae and servers for "exclusive" local core network.

Focused on small‑ and medium-size enterprises. Public network‑/VPN‑based.

Smaller customer-focused. Geared towards "improved public mobile communications coverage".
Next steps: 5G layer and industrial use-case piloting
There are plans to add 5G spectrum in the coming weeks. Miroslav Vozňák, Professor and Department Chair at VŠB‑TUO, told Deutsche Telekomwatch that the university was recently assigned 40MHz of 5G frequencies in the 3,460MHz–3,500MHz band by Czech regulator Český telekomunikační úřad (ČTÚ) "for experimental purposes". He said both 4G and 5G spectrum will be used to test different use‑cases.
Vozňák said TMCZ identified the university as a suitable site for a pilot campus network in the Czech Republic, pointing to its close connections with industry and location in a highly industrialised area. "There is an obvious link between 5G and Industry 4.0", he added.
Vozňák said several inquiries have already been received from organisations that want to test their products on a 5G network, including manufacturers of antennas, RF modules, and virtual reality headsets. A 3D printing centre, PROTOLAB, has already been opened, and are there are plans to inaugurate a new 'smart‑factory' with fully automated production in October 2020.
In terms of 5G auction plans for the wider Czech market, Vozňák said the "optimistic" view is that a spectrum auction will be carried out in autumn 2020. He noted that the somewhat contentious issue of private 5G licences forms part of the ČTÚ's consultation of new auction rules launched on 4 June 2020.
Vozňák also pointed to the recent award of 5G test licences to five towns and cities — Bílina, Jeseník, Karlovy Vary (Carlsbad), Plzeň (Pilsen), and Ústí nad Labem — following a competition organised by the Ministry of Industry and Trade and the Ministry of Regional Developme