Customers Bancorp to sell T‑Mobile MONEY enabler BankMobile.
BankMobile to be rebranded as BM Banking.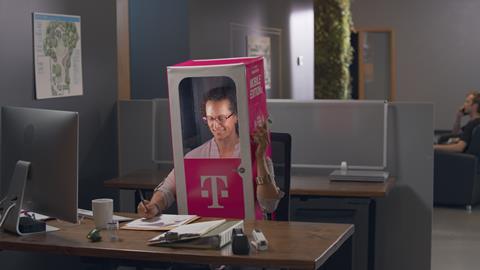 T‑Mobile US (TMUS) partner Customers Bancorp confirmed plans to sell its BankMobile digital division, which underpins the T‑Mobile MONEY digital banking service launched by the NatCo in April 2019 (Deutsche Telekomwatch, #78, #83, #90, and #91).
BankMobile Technologies and special purpose acquisition player Megalith Financial Acquisition Corp. are to merge into a newly independent financial technology provider to be renamed BM Technologies, which is expected to be listed on the New York Stock Exchange.
The long-mooted transaction is said to value BankMobile at $140m (€117m) and is expected to close in the quarter to 31 December 2020 (Q4 FY20). Customers Bancorp will remain the largest investor in the new entity with a 46.7% stake, but said it plans to reduce its ownership of BM Technologies gradually after the closing of the transaction.
The existing BankMobile management is to take control of the newly combined entity, meaning that Luvleen Sidhu will retain her role as Chief Executive (CEO). The aim of the transaction is to allow Customers Bancorp to concentrate on its core business as a commercial bank, freeing up BankMobile to focus on its banking‑as-a‑service platform for schools and universities and digital banking collaborations with partners.
'No changes" to T‑Mobile MONEY
It is not clear what, if any, ramifications the sale of BankMobile will have for T‑Mobile MONEY, nor how the relationship with TMUS will evolve. A spokesperson for TMUS told Deutsche Telekomwatch that there will be "no changes" to T‑Mobile MONEY.
The early indications are that the new BM Technologies business intends to retain a strong focus on white‑label partnerships, with TMUS again highlighted as its first partner.
The retention of the former BankMobile management signals the new entity is set to follow a similar trajectory. Notably, Jay Sidhu, father of Luvleen and CEO of Customers Bancorp, is also CEO of and a shareholder in Megalith. Furthermore, Samvir Sidhu, the son of Jay Sidhu, is the previous CEO of and a shareholder in Megalith, and holds various positions within the Customers Bancorp group.
Little detail has been offered on T‑Mobile MONEY's traction, but Customers Bancorp said BankMobile reached profitability for the first time in Q3 FY19, presumably supported by its flagship TMUS relationship. The white‑label arrangement with TMUS was said to have generated "over $80m of very low‑cost deposits" at 31 December 2019, with this rising to $162.7m at 30 June 2020.
BankMobile was one of six banks to recently sign an agreement with Google that will enable its customers to launch online bank accounts through Google Pay from 2021. The other five banks are: BBVA USA in Alabama, BMO Harris in Chicago, Coastal Community Bank in Washington, First Independence Bank in Michigan, and SEFCU in New York. It is not yet clear whether this agreement will have any impact on T‑Mobile MONEY services.

Anne Morris is a freelance journalist, editor and translator. She has been working as a reporter and news analyst for TelcoTitans since 2016.