Magenta Industrial Security adds operational technology (OT) systems to Security Operations Centre.
Partnership with Hitachi ABB Power Grids and Securitas to address energy sector.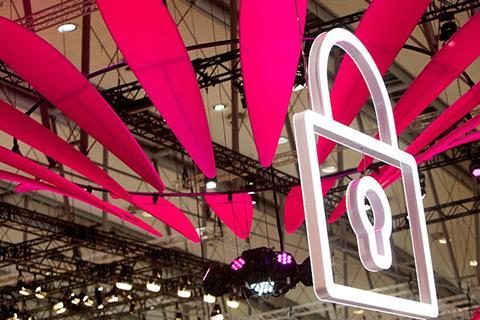 Telekom Security (T-Sec) expanded its Security Operations Centre (SOC) services to include industrial control systems with a new offering called Magenta Industrial Shield, and announced a partnership with Hitachi ABB Power Grids and Securitas to address the energy sector.
Magenta Industrial Security is aimed at securing operational technology (OT) systems in industrial settings, such as factory production, energy supply, or logistics. As part of this effort, T-Sec is working with Hitachi and Securitas to develop new services, such as for protecting wind farms against cyberattacks.
During T-Systems' Accelerate Digital Now event this week, much of the security-focused sessions were dedicated to the rising risks to OT systems. Discussions highlighted that as more industrial machines and sensors become connected, they are more vulnerable to attacks. But typically, these OT systems are not managed or secured in the same way, or even by the same teams, as IT systems, which heightens the security risks.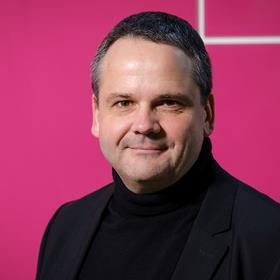 Thomas Tschersich, Deutsche Telekom Group Chief Security Officer, said that when it comes to OT security, there is "still this impression that all these 'things' are disconnected" and that more things are being connected that were not designed to work in a connected environment. "So, nobody is really taking care of patching vulnerabilities in these systems", he said.
Tschersich said that cross-industry partnerships will help to address industrial control system security, like the new relationship T-Sec has formed with Hitachi and Securitas. "We have a lot of knowledge on IT and how to deal with these attacks. The processes you need to use [for OT] are equally the same. But we don't have any clue about what's really happening in these industrial control systems, and, therefore, you need to bring together this knowledge to learn from each other but also to support each other", said Tschersich.
Such alliances "perfectly fit together" to "combine these forces", he added.
Tschersich also pointed to a recent survey of clients that T-Sec conducted with Hitachi ABB Power Grids. In the survey, 50% of respondents said they were affected by attacks on their OT systems and another 25% said they had severe problems from OT system attacks. "So, 75% of our customers are saying we do have issues here and we do not have the solution yet", he said.

Michelle Donegan is an experienced telecoms writer and has been contributing as a reporter and news analyst for TelcoTitans since July 2020.