Reorganisation targets greater synergies between Europe and Germany segments.
Telekom Deutschland CEO Gopalan brings trusted lieutenant Almeida to Germany, to push key strategies.
Abrahamson to lead newly‑combined Product Management & Digitalisation unit.
Hagspihl returns to Höttges' side with Strategic Projects mandate.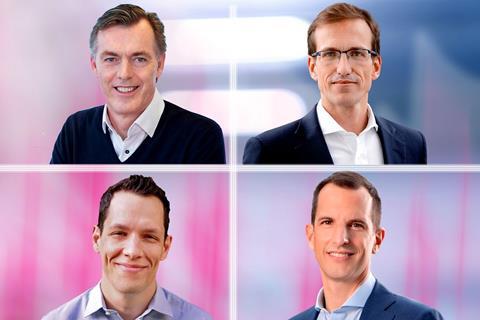 New Telekom Deutschland Chief Executive Srini Gopalan reorganised his leadership team as he sets about breathing new life into the business' fibre and convergence strategies.
The changes — coming after Gopalan's switch from Deutsche Telekom's Europe segment, to head the home-market NatCo, in November 2020 — will see:
Michael Hagspihl, Telekom Deutschland's Managing Director for Consumer, move to Group level as Senior Vice‑President, Global Strategic Projects & Marketing Partnerships.
Hagspihl replaced by André Almeida, who worked for Gopalan as SVP, Head of Consumer and B2B Telco for Europe, and has been named Director for Private Customers at Telekom Deutschland.
Almeida's successor, Rodrigo Diehl, will inherit a slightly modified title of SVP, Commercial Growth Europe.
Ferri Abolhassan, Managing Director of Service at Telekom Deutschland, will add Private Customer Sales to his remit.
The changes will take effect on 1 May 2021.
As Director of Consumer, Almeida will lead Telekom Deutschland's fixed and mobile private customer business.
As such, he will be in charge of delivering on some key Gopalan priorities, including fibre strategy, growing the Magenta brand, and "building on our 5G leadership", said the CEO. Gopalan trumpeted their "very successful" relationship while working together at the Europe division.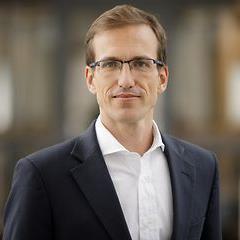 As well as working under Gopalan for his first three years at Deutsche Telekom, Almeida had a six month-stint filling Gopalan's shoes as interim CEO of Europe, in the period between Gopalan's switch was announced and his successor Dominique Leroy took up the reins. Almeida started his career at Boston Consulting Group before taking executive positions at NOS, Portugal Telecom, and ZON Multimédia.
Diehl, who will take on Almeida's current post, is the sole newcomer to emerge from the reshuffle. He will be handed responsibility for the Commercial Growth Europe unit, which will "bundle" Deutsche Telekom's European consumer businesses.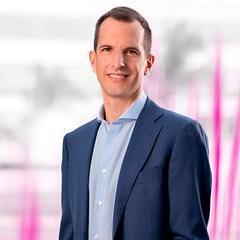 A former McKinsey Partner, Diehl was CEO at Tigo Panama from 2019, and Chief Security Officer at Tigo parent Millicom prior to that.
Seeking synergies
Reporting directly to Group Chief Executive Timotheus Höttges, Hagspihl will be tasked with enabling "better coordination" between several Group units: Brand Management, Corporate Communications, Sponsoring, Public Affairs and German Customer Communications.
Höttges flagged that the Group has a "whole series of important transformation projects coming up", which Hagspihl will oversee. He described his appointment as a return to his "roots". "Strategic alliances and global partnerships are part of my DNA", he said.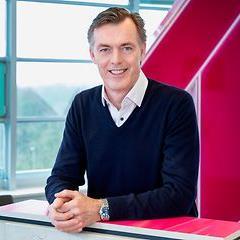 Hagspihl is a two‑decade Group veteran who has worked closely with Höttges over "many years", the CEO said. He joined in 2000, taking a number of leadership positions including a year as SVP, Global Strategic Partnerships — the title he will take up again in May.
The moves come with a change to Telekom Deutschland's Product Management & Digitalisation unit, which will be combined with its Europe equivalent in another signal that an axis of Gopalan and Leroy — both relatively fresh faces — could lead to the removal of silos in Deutsche Telekom's twinned European structure.
The reorganisation means Jonathan Abrahamson, SVP for Digital, Experience & Delivery at Europe, will take on "cross‑divisional responsibility" for Europe and Germany in addition to his existing role.
" With this step, we are significantly strengthening our product and marketing expertise. The closer integration of the divisions will enable us to leverage synergies and develop products faster. "

— Höttges.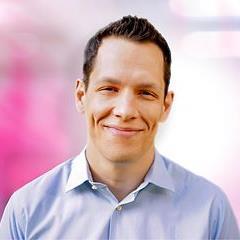 Abrahamson, hailed by Höttges as "an absolute expert", is responsible for One App, the platform underpinning the customer app said to be used by 60% of customers in the Europe segment. He joined the Group in 2017 as VP for Digital Experience, prior to which he held executive positions at Indian and Singaporean operators Bharti Airtel and Singtel.

Joseph Purnell is a Staff Reporter for TelcoTitans, contributing telecoms news analysis since 2019 as part of the TelcoTitans Editorial team.