Glasfaser Nordwest taps co-parent EWE for new leadership appointment.
Former incumbent swaps one German FTTP specialist for another.
Telekom–EWE business expands product marketing to new locations.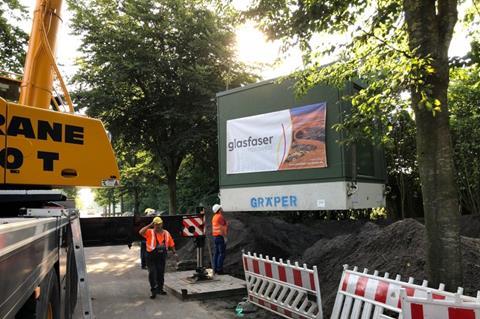 Regional fibre builder Glasfaser Nordwest, a joint venture between Telekom Deutschland and energy, IT, and telecoms group EWE, hired Andreas Mayer as co-Chief Executive.
The appointment, effective from 1 September, sees Mayer replace Christoph Meurer, who stepped down from the post at the end of July.
Eenergie & Management powernews said Meurer left Glasfaser Nordwest — a business he has served since its inception (Deutsche Telekomwatch, #90) — "at his own request". It noted that Meurer was now Managing Director at Meridiam Glasfaser, another vehicle deploying FTTP infrastructure in Germany (albeit focused on areas in the western state of Rhineland-Palatinate, away from Glasfaser Nordwest's Bremen, Lower Saxony, and North Rhine-Westphalia footprint).
Mayer, an internal appointment, will lead the JV alongside fellow co-CEO Oliver Prostak, previously of Telekom Deutschland.
Cut from the same cloth
Like Meurer, Mayer is something of a EWE veteran. The former was previously Director of Strategic Partnerships at EWE Tel, EWE's communications services arm. Mayer, meanwhile, has worked for EWE for about a decade. According to his LinkedIn profile, he still heads EWE's Energy and Telecommunications division.
Also on Mayer's CV is a spell as Head of Marketing, New Customers at HanseNet Telekommunikation (2007–2011), a fixed broadband business Telefónica acquired in 2009 (Telefónicawatch, 2009.09), and a six-month stint as Head of Acquisition Management at Telefónica Deutschland in 2011.
Glasfaser Nordwest was established by Telekom Deutschland and EWE in January 2020 and is building an FTTP presence across the north west of Germany. It aims to pass 300,000 households by 2023, and 1.5 million by 2030. It launched its first wholesale FTTP services in October 2020 (Deutsche Telekomwatch, #90, #92, and #101). As of September 2021, the JV is marketing its network in 28 locations, up from 20 at the end of January 2021, with fibre connections fully operational in two areas — south Belm and Cloppenburg centre — which collectively comprise 2,700 premises.

Sam Patterson is a Staff Reporter for TelcoTitans, contributing telecoms news analysis since September 2020 as part of the TelcoTitans Editorial team.