Enterprise services unit adds new location to global delivery organisation.
Laszlo Posset hits the ground running following his recent move from T-Systems ICT India.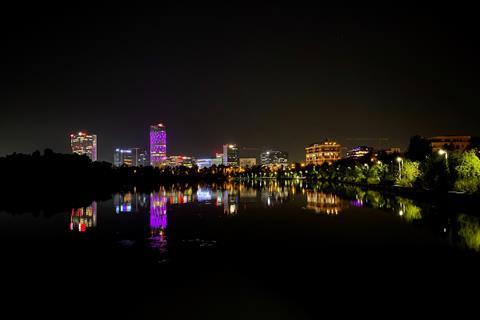 T-Systems flagged the launch of a software development centre in Bucharest, Romania as part of a wider expansion of its 'global delivery' organisation that provides services to Group enterprise customers.
Laszlo Posset, VP of Sourcing & Delivery at T-Systems International in Poland and Romania, told TelcoTitans that Deutsche Telekom's IT services arm is expanding its capabilities, "sourcing digital and cloud services talent and skills" from the two countries to "support our global delivery footprint".
"We will start hiring digital talents — software engineers, DevOps engineers, solution designers, systems engineers, data scientists, cloud architects, testers — in Q2 2022", Posset said.
He noted that the new centre "expands our existing global delivery organisation", which currently has locations in Hungary, India, and Slovakia.
In a LinkedIn post, Posset said the Romanian centre is the result of a collaborative effort between Deutsche Telekom Services Europe (DTSE) in Romania and native IT subsidiary Combridge. He explained that the project was instigated at the beginning of 2022 and has gained "a lot of momentum" in recent weeks.
Posset, a longstanding T-Sys executive, was only appointed to his current position in January 2022. Prior to that, he held the post of Managing Director at T-Systems ICT India from 2016 to 2022. Anant Padmanabhan has replaced Posset at the Indian unit (Deutsche Telekomwatch, #111).
DTSE is a shared services centre with a presence in four countries (Czech Republic, Germany, Romania, and Slovakia) and ten cities (Bratislava, Brno, Bucharest, Cologne, Darmstadt, Hamburg, Kosice, Leipzig, Nuremberg, and Timisoara). In Germany, the DTSE unit was formerly known as Deutsche Telekom Accounting GmbH until it was rebranded in 2015. DTSE Romania notes that it has been providing support function services such as human resources, accounting, reporting and finance for the whole European Deutsche Telekom footprint since July 2013. DTSE Czech Republic established its branch in Brno in 2016, while DTSE Slovakia traces its roots back to 2009.

Anne Morris is a freelance journalist, editor and translator. She has been working as a reporter and news analyst for TelcoTitans since 2016.