Axel Clauberg, TIP Chairman and VP & CTO at T-Systems, leaves for AWS.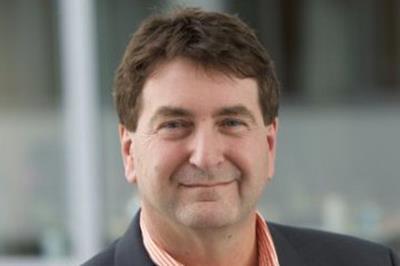 Deutsche Telekom Systems Solutions people movements January 2020

Company

Executive

Activity

Details

Source: DT; various.

Systems Solutions

Axel
Clauberg

Departure

High-profile DT networks executive Axel Clauberg (left) left T‑Sys, where he was VP of Strategic Portfolio Management & Chief Technology Officer (CTO). He has moved to key Group rival Amazon Web Services as Solutions Architect Leader for Germany.

Clauberg is most prominent in the industry as Chairman of the Facebook-backed Telecom Infra Project (TIP). It is understood that he has stepped down from that role, too, and that a new TIP Chairman will be announced in the coming weeks. For DT, Clauberg's seat on the TIP board will be filled by Abdurazak Mudesir, SVP for Technology Innovation & Architecture.

While offering Clauberg an exciting change of scene, his move could also be linked to the recent transfer of T‑Sys' Telecommunications Services business to TDE (Deutsche Telekomwatch, #86 and #89). Clauberg was ostensibly drafted into T‑Sys to reshape its enterprise networking portfolio and partnerships, but the shift to TDE's management may bring a further revamp. Image: Telecom Infra Project.

Abdurazak Mudesir

Outside appointment

T‑Systems

David
Batty

Departure

T‑Sys' Head of Process, Quality & Internal IT stepped down, taking up a new position at Experian as Head of Assurance & Professional Services.

Scott
Cairns

New role


Scott Cairns was promoted to become CTO for the Northern Europe region at T‑Sys. He was previously Head of Internet of Things (IoT), Digital & Security at T‑Systems UK. Image: T-Systems.




Deutsche Telekom IoT

Ingrid
Wistrand

Appointment


The CEO of Swedish operator Tele2's Internet of Things (IoT) arm moved to Deutsche Telekom IoT as VP of Business Strategy Execution. Wistrand is said to be responsible for the unit's strategy and transformation, following its recent carve-out as a distinct entity (Deutsche Telekomwatch, #86 and #89). Images: Tele2.



T‑Systems France

Edouard
Bliek

New role

T‑Systems France promoted Edouard Bliek to the position of Business Development Director.

Bliek had been Global Account Director at the unit for almost two years, and previously worked at DT minority investment BT Group.

T‑Systems Schweiz

Stefano Camuso

Departure

Stefano Camuso, Managing Director of T‑Systems Schweiz, is set to leave on 1 February 2020 to become Director of a newly created ICT and automation arm at Vinci Energies. Image: SusanneSeiler.ch.