Financial and operational setback for recalibrating enterprise division.
M&A plan b likely to be looked at.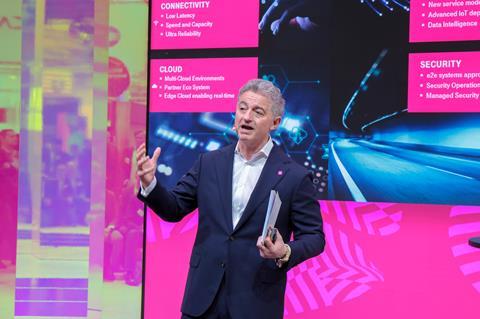 T-Systems (T-Sys) hit a major snag in its rationalisation programme after coming up against a regulatory blocker to a deal to offload mainframe services operations to IBM Deutschland, announced in January 2019 (Deutsche Telekomwatch, #79).
IBM withdrew its application for approval of the buyout after Germany's Bundeskartellamt (Federal Cartel Office) said it was extending its review of the arrangement, citing "preliminary competition concerns".
The regulator argued that clearance of the deal would have adversely impacted the European market for mainframe management services, within which IBM – with its mainframe-selling lineage – is seen as "by far the market leader", ahead of T-Sys and rival players such as Atos, DXC, and Finanz Informatik. It also sought to stress that mainframe services were not a dying market, as sometimes projected, as many clients had not yet seen fit to write off legacy systems and migrate to cloud-based infrastructure.
"According to the Bundeskartellamt's preliminary assessment the proposed concentration, in particular the staff transfer (mainframe infrastructure specialists are rare and much sought-after) and the planned outsourcing cooperation, would have strengthened IBM's dominant position. The cooperation would also have improved IBM's access to sales markets. Due to the transaction T-Systems would no longer be independent and would not have been active to the same extent on the market as previously, which would have benefited IBM in particular. The remaining smaller competitors in the market were not expected to compensate for this effect."

– Bundeskartellamt.
More M&A options, says CEO
Following the move, Adel Al-Saleh, Chief Executive (CEO) of T-Sys, told Reuters that the division will continue to offer mainframe services and is "exploring other alternatives how we get latest technology and solutions to our clients", although did not expand on what those "alternatives" might involve. Deutsche Telekom (DT) recently suggested that further M&A action could be forthcoming, to progress change at T-Sys (Deutsche Telekomwatch, #83).
T-Sys turnaround looks to be proving heavy going
The IBM deal – a combined sale and outsourcing arrangement – would have seen 400 T-Sys staff transfer to IBM, advancing the division's ongoing organisational overhaul and attempts to rid itself of less profitable lines of business. T-Sys would have retained the end-user relationship on mainframe services engagements, with IBM partnered as sub-contractor under a "long-term" arrangement.
One blow from the deal's failure is that it would have reportedly seen T-Sys gain an €860m payment from IBM – a highly useful financial boost at a time of increasing pressure on the Group balance sheet. This windfall would have been not far from double the equivalent of T-Sys' capital expenditure bill (€462m during its last fiscal year, when there was a spike associated with the turnaround effort).
The setback also adds to recent tangential signals that T-Sys' restructuring is dragging a bit. In May 2019, DT Chief Financial Officer Christian Illek referred to the programme as "not in full swing yet", despite it now nearly being two years since DT hired Al-Saleh to devise and push the reorganisation through (Deutsche Telekomwatch, #67 and #83). DT has not always been over-forthcoming about internal problems at T-Sys in the past, so it does not seem unreasonable to lean towards scepticism when interpreting signs of how changes at the division are progressing.
Through the business overhaul, T-Sys aims to regain earnings growth in the current fiscal year, and positive cash flow in the coming twelve months to 31 December 2020.
Other areas T-Sys has been reducing involvement, as part of the reorg, include End User Services (Deutsche Telekomwatch, #83 and passim). Digital services functions were consolidated in 2018, and the division has flagged a coming refresh of its enterprise connectivity product line-up, with evident influence from Axel Clauberg, T-Sys' recent hire from Group level as Vice-President of Strategic Portfolio Management and Chief Technology Officer of Telecommunication Services.
Overall, T-Sys has been migrating to a revamped product and services architecture, encompassing eleven new 'portfolio units'' and a realigned sales department.
Area of focus

Unit

Change

(if applicable)

Revenue

(FY17)

Target

(FY17–FY21)
T‑Sys's "re‑defined" portfolio structure
Note: * "DT view".
Source: Deutsche Telekom.

"Telecommunications Core"

TC Services (Fixed-line & Mobile Services)

–

€2.2bn

Stability


"Growth Portfolios"

Classified ICT

New

€0.4bn

Growth

IoT

–

€0.3bn *

Growth

Security

–

€0.3bn *

Growth


Road Charging

–

€0.1bn

Growth

Digital Solutions

New

€0.4bn

Growth

Public Cloud Managed Services

"Enhanced"

€0.1bn

Growth

SAP

"Reshaped"

€0.5bn

Growth

Health

"Emerging"

Undisclosed

Growth

"Classic IT"

Managed Infrastructure Services & Private Cloud

"Reshaped"

€2.5bn

Decline