Maximilian Ahrens elected Chairman along with first board of directors.
First Gaia-X services expected by end of 2021.
Another sign of Deutsche Telekom's support for the initiative.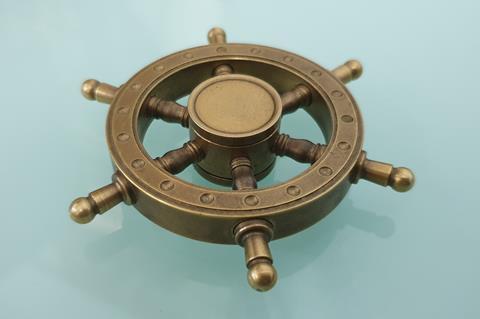 T-Systems CTO Maximilian Ahrens was elected Chairman of the Board of Directors for the Gaia-X association, along with 24 new board members, who will oversee the organisation and service development over the next two years.
With the election of the first board of directors for Gaia-X, Ahrens hailed the event as "an important step in the formal founding process" of the initiative.
He also said the group aims to have the first Gaia-X services "up and running by the end of the year".
The Gaia-X initiative, which aims to establish a federated data infrastructure built on European data privacy principles, officially launched in June 2020 and Deutsche Telekom was one of the original 22 founding members. The Gaia-X European Association for Data and Cloud AISBL, which is the association that runs the initiative, launched in January 2021.
"We as Deutsche Telekom are proud to be part of Gaia-X. In close cooperation with our partners we want to build a European data ecosystem and so ensure European data sovereignty. The new board will be significantly involved in shaping the further development of Gaia-X services and the structure of the organisation. I am pleased and congratulate the other elected on their new responsibilities".

–Ahrens
The new board comprises 26 members from seven European countries, representing companies and research institutions from various sectors, including Airbus, BMW, BNP Paribus, DT, Enel, Orange, OVHCloud, Proximus, Royal Philips, SAP, and TIM. The day-to-day running of the Gaia-X programme is handled by Association CEO Francesco Bonfiglio and his management board.
Gaia-X is viewed as a European response to competition from the large US and Chinese cloud providers that dominate the market (Deutsche Telekomwatch, #89, #94, #100, and #102). The idea originated in Germany in 2019 and was presented in 2020 as a Franco-German proposition for ensuring European data sovereignty. Now with more than 250 members and national hubs in 19 countries, Gaia-X has been criticised for being slow and cumbersome. It has also been the subject of media scrutiny for its purported reliance on state funding (Deutsche Telekomwatch, #97).
Ahrens has recently flagged that the initiative lacked much needed support from public sector institutions, noting that public sector demand was necessary to accelerate the Gaia-X project.
DT and its IT services unit T-Systems are strong supporters of the initiative. The operator is working on several offerings that it says are based on Gaia-X. The operator has partnered with Germany-based Nextcloud on a managed cloud collaboration platform for enterprise customers in Europe, which it will provide via its broader Open Telekom Cloud offering. T-Systems has also teamed with France-based cloud provider OVHCloud to develop services and a platform for public sector entities.
More recently, the operator is working on one of the first implementations of a mobility data space in Europe, built on DT's Data Intelligence Hub, and based on the Gaia-X reference architecture and the International Data Spaces (IDS) standard for data sovereignty.

Michelle Donegan is an experienced telecoms writer and has been contributing as a reporter and news analyst for TelcoTitans since July 2020.