Gottfried Ludewig, German Ministry of Health alumnus, appointed to lead T-Systems Health Industry.
Tasked with driving growth in one of T-Systems' four primary verticals.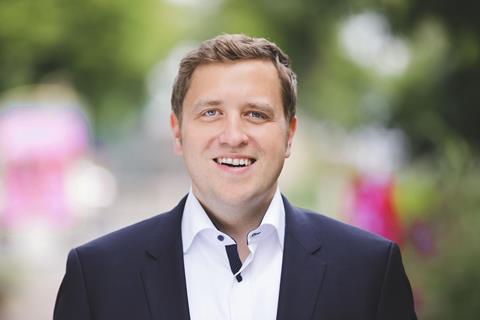 T-Systems appointed federal health digitalisation lead Gottfried Ludewig to manage its healthcare division, with lieutenants from within T-Systems completing the team.
T-Systems Health Industry focuses on products and services for the healthcare market globally. It sits under T-Systems International, with Ludewig — named Senior Vice-President at T-Systems Health Industry — reporting direct to T-Systems Chief Executive Adel Al-Saleh.
Outsider front and centre, insiders in the wings
Ludewig is new to the Group. Most recently he was Head of Digitalisation & Innovation in the German government's Ministry of Health, and before that was a Member of the House of Representatives in the Berlin State Assembly, during which time he was health policy spokesperson for the CDU party. Before his time in politics, he was a Senior Consultant at PwC.
Also on the Health Industry management team are Wilfried Bauer and Udo Lingen. Both have been at T-Systems for over two decades.
Bauer, formerly VP, Digital Integration, was given responsibility for portfolio strategy and product development.
Lingen, previously SVP for Health Industry, will now focus on customer relations within the T-Systems' healthcare business. He was tasked with overseeing growth in the health sector for the Austria, Germany, and Switzerland region as recently as November 2021, having previously led the Health Insurance function (Deutsche Telekomwatch, #110).
Health comes first
Ludewig will manage a team of 700 employees dedicated to the health industry, according to T-Systems. Al-Saleh sought to promote the appointment as confirmation of T-Systems' commitment to the market. Ludewig is expected to "powerfully drive the strategic development and successful positioning of T-Systems" in healthcare, the CEO said.
Healthcare is one of four verticals targeted by T-Systems, with automotive, public sector, and public transport the others. It is also building up expertise in four horizontal growth areas: advisory, digital services, cloud services, and security. It aims to increase its focus areas "based on our expertise", T-Systems said.
In its annual reporting for the year to 31 December 2021 (FY21), Deutsche Telekom noted that T-Systems' healthcare sector was "developing positively". It posted double-digit growth rates in telehealth and cloud services, the Group added, although it did not break out exact figures for the segment.

Joseph Purnell is a Staff Reporter for TelcoTitans, contributing telecoms news analysis since 2019 as part of the TelcoTitans Editorial team.