Dr. Kim Kyllesbech Larsen, a high-profile tech figure within Deutsche Telekom, exits Dutch NatCo on gardening leave.
Move comes with T-Mobile's private equity takeover nearing imminent completion.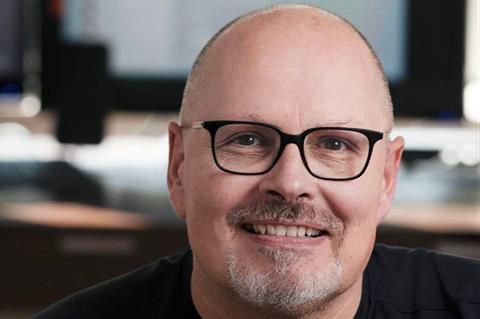 Dr. Kim Kyllesbech Larsen, Chief Technology & Information Officer at T-Mobile Netherlands, has left the operator ahead of its pending private equity takeover.
Larsen, who is understood to be on gardening leave, has been replaced on an interim basis by Johan Van Den Branden, Director of Network Design, Fixed Mobile Convergence at T-Mobile.
He is yet to reveal his next move — whether it takes him to another part of T-Mobile senior parent Deutsche Telekom or outside the Group.
Regarding future plans, he told TelcoTitans he was taking up several board roles, as well as focusing on writing and analysis on technology and economic topics in the telecoms and media space — but was unable to provide more detail on any future full-time job.
He wrote recently of his "passion for learning", saying he had taken nearly 50 courses over the previous seven years, using "late evenings, holidays, and whatever little spare time I had left" to delve into areas such as blockchain and data science.
Larsen retains at least some DT ties, with an Advisory Board position at DT network telemetry and analytics tech spinout BENOCS.
He wore senior, strategic hats at multiple other Group businesses and functions, including Magyar Telekom and transforming German TowerCo Deutsche Funkturm, before joining the Dutch operator at the start of 2019.
While there is no indication the moves are linked, T-Mobile is nearing a change in ownership, with private equity groups Apax and Warburg Pincus set to take over the business from DT and co-parent Tele2 Group (Deutsche Telekomwatch, #107).
They will presumably be keen to retain as much of the NatCo's senior management as possible, given their success in turning T-Mobile's fortunes around and enabling DT and Tele2 to exit the business at a much increased enterprise value, of €5.1bn (£4.2bn).
T-Mobile was valued at about €2bn ahead of its merger with Tele2 Netherlands in 2018, but has seen a revival through network and IT infrastructure investment and a more aggressive, challenger go-to-market strategy (Deutsche Telekomwatch, passim).
DT indicated during its recent annual results presentation that it expects the Apax–Warburg transaction to close by the end of this month.