Alex Clavel to replace Michel Combes after short five-month tenure.
SBGI houses SoftBank's portfolio interests outside of Japan, Deutsche Telekom and T-Mobile stakes among them.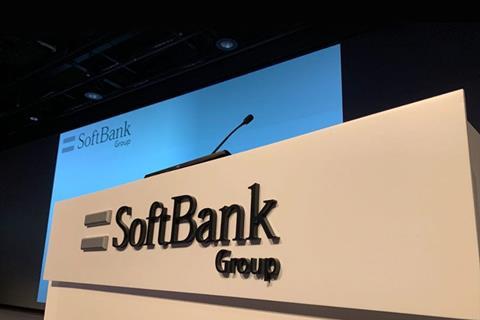 SoftBank Group International (SBGI), the division that manages SoftBank interests outside of Japan including the Group's stakes in Deutsche Telekom and T-Mobile US, appointed a new Chief Executive.
Alex Clavel, SBGI Managing Partner, will pick up the job at the end of June from outgoing Michel Combes, who was appointed CEO just five months ago. Combes will leave the business to pursue an as-yet-unannounced external opportunity.
SBGI manages SoftBank's international operations. As Managing Partner, Clavel oversaw SBGI's investments in high-profile startups such as OneWeb and WeWork alongside the T-Mobile stake. SBGI also has holdings in chipset maker ARM, robotics specialist Boston Dynamics, and personal finance provider SoFi, among others.
The exiting Combes was named CEO at SBGI in January, stepping up from the President role he held from 2020. Prior to that, he was CEO at Sprint before its merger with T-Mobile US. He had the same title at several companies before, including Altice, Alcatel-Lucent, and Vodafone Europe. He remains on the Board of Directors at e&, the Etisalat parent that acquired a 9.8% Vodafone Group stake last month.
The change comes at a tumultuous time at SoftBank, with investors "turning sceptical" on money-losing startups", and expressing concerns about SoftBank's ability to "monetise holdings in any significant manner" according to Reuters report. This followed tumbling value estimates of SoftBank's marquee portfolio companies, most notably Alibaba and Digi Global. SoftBank announced net losses of $13bn (£10.6bn/€12.4bn) in the twelve months to 31 March 2022 (FY21–22), and said it would cut startup funding by more than half in FY22–23.
Meanwhile, SoftBank Group and SBGI have seen some significant management changes so far in 2022. Among them was the departure of Marcelo Claure, who left amid reports of a falling out between him and SoftBank Group founder, Chairman, and CEO Masayoshi Son. Son (or 'Masa'), is expected to address shareholders on Friday about broader strategic changes. Last month, SoftBank Group External Board Director Lip-Bu Tan announced his resignation with a comment on succession planning at the Group. "Masa needs to think about grooming his successor. He would continue to provide leadership, but much of the day-to-day work could be handled by his No. 2", he said. "Masa is still young; you have a few more years, but that needs to be addressed in the next few years".

Joseph Purnell is a Staff Reporter for TelcoTitans, contributing telecoms news analysis since 2019 as part of the TelcoTitans Editorial team.