TMPL's 5G service switched on with apparent strong coverage play versus rivals.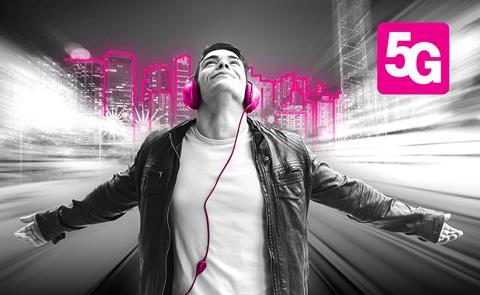 T-Mobile Poland (TMPL) launched commercial 5G services ahead of a 30 June 2020 target date.
At release, TMPL is providing 5G in eleven cities, plus the Upper Silesia Industrial District, but claimed that the network will cover 46 towns and cities, with 1,600 base stations upgraded, by the end of June 2020. This means the network will reach up to six million people by that point, according to the NatCo.
For now, the network operates on the 2.1GHz frequency band. To encourage uptake, 5G connectivity is available at no extra cost to subscribers with capable devices and certain TMPL packages, and data speed caps have been lifted for those on the high-end MagentaBIZNES plan.
TMPL's current 5G footprint includes:
Source: TMPL.

Warsaw and its vicinity

Bielsko-Biała

Częśtochowa

Kielce

Kraków

Łódź

Opole

Płock

Poznań

Rzeszów

The Upper Silesia Industrial District

Wrocław
TMPL Chief Executive Andreas Maierhofer had previously flagged TMPL's plan to upgrade 1,600 base stations with 5G capability in the first six months of 2020, so appears set to hit this target. It had 'readied' 5G in five cities at the start of the year (Deutsche Telekomwatch, #92).
The launch came one month after rival Polkomtel's (Plus) 5G launch, which it claimed was the country's first. At that point, Plus' 5G service was running on 2.6GHz frequencies across 100 base stations in seven cities, so appears a smaller deployment than TMPL's. Plus, Poland's third-largest mobile operator, plans to upgrade an additional 600 sites to 5G capability by early-2021, bumping coverage to around three million people. By comparison, Maierhofer claimed that there are already 800 TMPL 5G base stations in Warsaw alone.
Market leader Orange Poland is expected to debut 5G at the start of July 2020 while second-placed P4 (Play) performed a limited launch in the city of Gdynia in January 2020.
The Polish story
As in other European markets, Poland's 5G-enabling spectrum auction has fallen foul of COVID-19 delays, as well as longer-running industry wrangling. A 3.6GHz sale was started in March 2020 but regulator Urząd Komunikacji Elektronicznej (Office of Electronic Communications/UKE) had since paused the process, despite initially indicating the pandemic would not affect its timetable (Deutsche Telekomwatch, #92 and #93).
For the country's 700MHz band, the government is taking control and looking to launch a single wholesale operator under the Polskie 5G banner. TMPL, Orange Poland, and Polkomtel signed up to the project in October 2019. The initiative aims to ensure a nationwide 5G rollout in a show of "cyber-sovereignty" (Deutsche Telekomwatch, #92).