Consortium WP/AP Telecom Holdings concludes long-awaited transaction.
New owners keen on 'business as usual' approach, with eyes on continued growth.
Deutsche Telekom expected to net about €3.8bn from sale.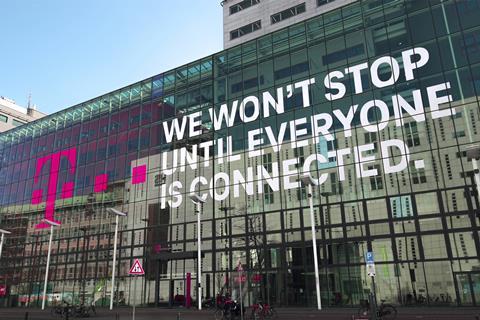 The sale of T-Mobile Netherlands was finalised as WP/AP Telecom Holdings formally took charge of the Dutch operator.
Confirmation comes six months after Deutsche Telekom and Tele2 agreed to sell their respective 75% and 25% stakes to the consortium, which comprises private equity firms Apax Partners and Warburg Pincus.
Last week, Tele2's Board of Directors said that "full cash proceeds" should be distributed to shareholders "in the coming weeks" through an extraordinary dividend of SEK 13 (£1.06/€1.25) per share, equivalent to SEK 9bn.
A press release stated that T-Mobile Netherlands and its subsidiaries will now enter their "next phase of growth" under new ownership. Olaf Swantee will become Chairman of TMNL's Supervisory Board, while Søren Abildgaard will remain Chief Executive.
Expansion eyed
It would appear that the new owners will adopt a 'business as usual' mandate in the immediate future, with Apax and Warburg Pincus simply stating they will continue to focus on innovation and expanding reach. They believe they have "strong track records" in the telecoms and technology sectors, and see T-Mobile Netherlands as a business with "strong fundamentals and further growth potential".
The operator hopes to offer superfast fibre internet to more than three million households in the Netherlands. T-Mobile Netherlands' four brands — Ben, Simpel, Tele2, and T-Mobile — will remain in operation.
" A strong foundation has been successfully built by the people of T-Mobile Netherlands, and we will build on this by establishing new Dutch and worldwide benchmarks in the industry. "

Swantee.
Money talks
The deal — agreed in September 2021 — gave the Dutch operator an implied enterprise value of €5.1bn (£4.3bn), equating to about 8.7⨯ core earnings after leases over the twelve months to 30 June 2021. This is short of the €5.7bn DT previously implied the business was worth, but still a significant gain on the €2bn+ valuation attached to T-Mobile Netherlands back in 2018 before the Tele2 combination. It is a big win for the operator's management team, led by CEO Abildgaard.
Deutsche Telekom stands to receive "approximately €3.8bn" in net cash proceeds after factoring out Tele2's 25% interest and certain "debt items", including loans to T-Mobile Netherlands. Both DT and Tele2 had already extracted €700m from the Dutch business through a tower asset deal with Cellnex Telecom, announced in January 2021.
Deutsche Telekom has plenty of priorities over an extraordinary dividend á la Tele2 when it comes to making use of the Dutch proceeds, including a €130bn net debt mountain (including leases) to pay down following 2020's $59bn (£45bn/€53bn) takeover of Sprint.
Having had pre-approval of the Dutch deal, the Group has already directed part of the gains towards a convoluted reset of its relationship with SoftBank, which sees it coughing up $2.4bn to increase its stake in T-Mobile US from 43.2% to 48.4%.