Czech operators close protracted antitrust dispute with European Commission approval.
National 5G network investment built into plans.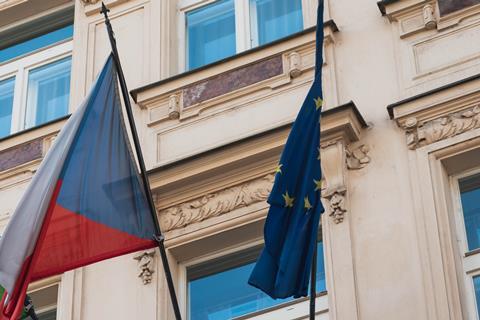 T-Mobile Czech Republic and O2 CZ have settled a long-running antitrust dispute with amended network-sharing agreements (NSA) to pave the way for a national 5G infrastructure.
The European Commission accepted changes to the pair's NSAs proposed by O2 owner PPF Group, PPF's InfraCo CETIN (which manages O2's Czech network infrastructure), and T-Mobile parent Deutsche Telekom.
CETIN, O2, and T-Mobile submitted the fresh drafts in 2021 and they were trialled late in the year, before being amended and accepted by the Commission this month (Deutsche Telekomwatch, #108).
Commitments, which apply to the NSAs until they expire in October 2033, include:
Replacing legacy radio technology with 5G-ready transmitters.
A review of the financial framework underpinning the NSAs to ensure the operators are incentivised to invest in infrastructure.
A review of the information exchange policies and security on the network.
A limit on the NSAs to exclude Brno and Prague for up to ten years.
The Commission has made the commitments "legally binding", and they come with the threat of a fine worth 10% of the operator's total annual turnover. For T-Mobile, that was €1.15bn (£970m) in the year to 31 December 2021.
The story so far
The agreements were first signed in 2011 and began operating in 2012, with a combined network covering 85% of the population. After the EC launched an investigation into initial NSAs in 2016, they were found to be anti-competitive in 2019. Further objections were filed in mid-2021.
One concern was an issue with incentives for investment in networks outside of an operator's core footprint. Another was the capacity to provide fair connectivity access and speeds across the country regardless of the infrastructure provider. Further, a privacy concern was raised around the amount of data being shared across the CETIN and T-Mobile networks (Deutsche Telekomwatch, #2, #58, #88, and #101).
The European picture
Martin Orgoník, External Relations Director at T-Mobile, told local outlet Lupa that the Commission's decision will "increase the predictability of competition rules for operators throughout Europe".
" We assured the Commission that even when sharing active devices, we can ensure that the operators concerned have the freedom and motivation to continue to innovate and modernise their networks independently. "

Orgoník.
Competition Commissioner Margrethe Vestager said the renewed commitments combat the financial and technical "disincentives" of network sharing. "Network sharing can bring efficiencies… but such cooperation can also dampen the incentives of mobile operators to independently improve their network and services".
The initial NSAs between CETIN, O2, and T-Mobile "did not strike the right balance", she added. The operators avoided incurring fines by agreeing to the amended deals.