NatCo ramps up FTTH rollout with infrastructure-build tie-up.
Another convergence add-on for mobile-centric operator.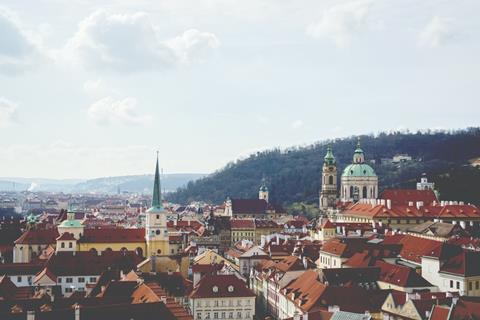 T-Mobile Czech Republic signed a "co-investment" agreement with Ceska Telekomunikacni Infrastruktura (CETIN), the infrastructure and wholescale arm of incumbent rival O2 Czech Republic.
The two businesses will focus the joint investment on building "state-of-the-art fibre infrastructure" to support fibre-to-the-home (FTTH) services. Little detail was divulged on the financial or operational aspects of the plan, but CETIN anticipated that the first Czech households will begin receiving services from the venture in the second half of 2021. T-Mobile indicated the deployment will reach "hundreds of thousands of households and businesses" within the "next years".
No doubt conscious that regulators could look into the tie-up — as per T-Mobile and O2's contentious, long-term mobile network-sharing relationship — the two operators presented the venture as a way for Czechia to improve ultrafast broadband availability. 2019 figures disclosed in the European Commission's recently-published Digital Economy and Society Index 2020 report showed that only 29% of Czech households had access to Gigabit broadband (which is below the continent's average).
In the announcement, T-Mobile and Slovak Telekom Chief Executive José Perdomo Lorenzo said that the project serves as a "logical solution" to the cost pressures and regulatory roadblocks of FTTH deployment.
The partnership is another reminder of the interest shown by Deutsche Telekom (DT) in utilising a range of methods to accelerate the rate of full-fibre rollout while minimising costs. Other means of doing so have included M&A, strategic partnerships, new construction techniques, and artificial intelligence-based planning, centred on what DT has called an FTTH Factory approach (Deutsche Telekomwatch, #100 and passim).
Finding its way (slowly)
TMCZ is one of the few remaining mobile-centric NatCos in DT's Europe segment, and so this agreement should have a significant impact on its convergence play.
In late-2019, the Czech operator acquired the fixed-line assets of Prague-based internet service provider Planet A in a bid to expand its multi-play credentials (Deutsche Telekomwatch, #89).
While TMCZ's wireline broadband subscribers grew by 18.4%, to 361,000, in the year to 30 September 2020 — these numbers continue to be heavily outweighed by its mobile customer base, which is currently numbered at 6.2 million.
T-Mobile has previously said that it aims to cover one million households with FTTH by the end of 2025 (Deutsche Telekomwatch, #89).
T-Mobile Czech Republic subscriber base, 30 September 2020

30 September 2019
30 September 2020
Source: T-Mobile Czech Republic.

Broadband subscribers

305,000

361,000

Mobile subscribers

6,282,000

6,181,000

TV subscribers

124,000

184,000

Sam Patterson is a Staff Reporter for TelcoTitans, contributing telecoms news analysis since September 2020 as part of the TelcoTitans Editorial team.