Group R&D arm and US NatCo open applications for T‑Challenge 2022.
Focus on retail vertical, with telco keen to enhance post‑COVID experiences for those shopping at home and in‑store.
Scheme offering share of €600,000 prize pot.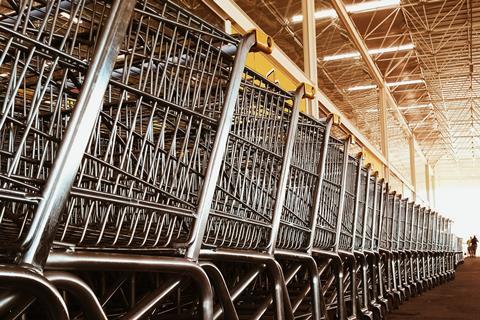 Telekom Innovation Labs (T‑Labs), Deutsche Telekom's R&D arm, and T‑Mobile US (TMUS) initiated a joint innovation call. They are seeking an intake of startups, content developers, and research groups for the second edition of T‑Challenge, a "worldwide competition" for fledging ventures aiming to "shape the future with their ideas", the partners said.
The new edition focuses on virtual and AR‑based solutions for the retail industry that run on 5G networks. Applications are open until the end of January 2022.
Interested parties can apply for a spot in one of two streams: Solution Development, which requires entrants to have a Minimum Viable Product; and Concept & Design Creation, which requires "tangible prototypes". Ten places are available in each.
Those selected will be enrolled in a four‑month accelerator course — running between February and May — in preparation for an early‑June Pitch & Award ceremony at DT's Bonn headquarters in Germany. A "grand jury" comprising representation from the top brass of both DT and TMUS will then select three winners from each stream.
Winners receive a split of a €600,000 (£505,573) prize pot. They will also be offered the opportunity to pilot solutions in the telco's retail stores, with the operator keen to "engage consumers in new ways", Neville Ray, President of Technology, TMUS, said.
DT expressed a desire to combine 5G, AR, and mixed reality to make experiences offered through physical support channels, namely retail outlets, more immersive and in line with new social distancing protocols. Also of interest are solutions that enable a replication of "in‑person experiences" at home.
A total of 180 parties registered for the previous edition of T‑Challenge, launched in January 2021 (Deutsche Telekomwatch, #101), which focused on ideas that enable "secure data distribution in tomorrow's home networks".
Alumni from the first edition include:
Jeannine Born and Amr Osman (researchers from the Technische Universitat Dresden and the Karlsruhe Institute of Technology), who demonstrated a proof of concept of software that detects and filters out malware within IoT networks. They won first prize as part of the competition's Development stream, securing €150,000 in financing.
In‑building coverage solutions developer PHYTunes, which has since received an influx of capital from DT's innovation hothouse hubraum (Deutsche Telekomwatch, #107). The telco is now supporting the startup in the development of its technology, including tests of its patent‑pending "wireless‑wireline" hardware.

Sam Patterson is a Staff Reporter for TelcoTitans, contributing telecoms news analysis since September 2020 as part of the TelcoTitans Editorial team.