Former EE and Sunrise CEO Swantee picked up by Warburg Pincus, conveniently timed as Swiss cable operator UPC looks for buyer.
Exec joins a slew of ex-telco CxOs with private equity advisory roles.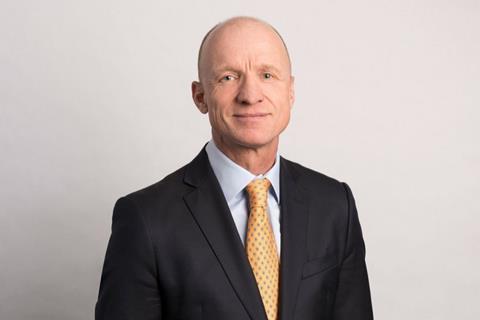 Olaf Swantee, former Chief Executive (CEO) of Swiss telco Sunrise Communications and UK operator EE, was appointed part-time Strategic Advisor at US-based private equity house Warburg Pincus.
Swantee is not due to officially leave Sunrise until the end of July 2020, but told NZZ am Sonntag that he had started to "support Warburg Pincus for three to four days a week with their telecoms projects in Europe". His remaining time is being used in the transition to new-CEO André Krause, formerly Chief Financial Officer at the telco.
Swantee, since 2016 also a Non-Executive Director at Swedish incumbent Telia Company, joins former Deutsche Telekom (DT) CEO René Obermann at Warburg Pincus. Obermann, Managing Director of Warburg Pincus Deutschland, was one of Swantee's bosses when he was at EE, and the mobile operator was still an Orange–DT joint venture. The DT connection continued after Swantee left EE in 2016, with a spell on the Board of Directors at T-Mobile US.
The move marks the continuation of a trend seen across the industry, with former telco executives shifting to private equity. With Vodafone, for example, ex-Group CEO Vittorio Colao took up a role at General Atlantic in mid-2019. Colao's predecessor Arun Sarin joined Kohlberg Kravis Roberts in 2009.
Though now not part of the executive team at any telco player, Obermann was CEO at Ziggo before joining Warburg Pincus. He dropped his Non-Exec role at Norwegian operator Telenor in mid-2019 but remains Chairman of hosting provider 1&1 IONOS and sits on the Board of Inmarsat (both of which are Warburg Pincus interests). He is now primarily occupied as Chairman of Airbus.
Swantee teed up for Sunrise takeover?
Swiss cable operator UPC Switzerland remains on the market after a failed takeover bid from Sunrise, and it is easy to speculate that, with Swantee in tow, a private equity bid for the operator could be on the horizon, with him at the helm. UPC parent Liberty Global has been looking to offload the cableco for some time, but the deal initially agreed to in February 2019 was stalled — and eventually aborted — by UPC shareholder Freenet. Domestic competition for an acquisition from Swisscom or Salt (previously Orange Switzerland) would likely get tripped up by regulatory obstacles, leaving a private equity purchase a viable outcome. Warburg Pincus has form in telco, having invested in Airtel Africa in 2018 and Inmarsat a year later.
Swantee appears primed for such a position. He left Orange — where he was Executive Vice-President for Europe — in 2011 to lead EE as CEO for five years, transforming it into a valuable-enough asset for its BT Group buyout. His tenure there also gave an indication as to his capacity to manoeuvre post-M&A integration (Deutsche Telekomwatch, #75).