German vendor latest to refresh ties as part of T‑Sys portfolio restructuring programme.
"Global" deal has hints of increased US focus by T‑Sys, in line with Group's new "Trans-Atlantic" persona.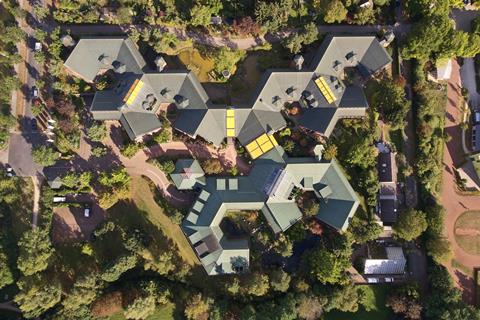 T‑Systems (T‑Sys) highlighted an "expanded" Internet of Things (IoT) partnership with enterprise application vendor Software AG.
Despite a somewhat detail-light statement, the deal appears to lay the basis for an extended international reach of T‑Sys' Cloud of Things IoT management platform, which launched in 2015 and is powered by the Cumulocity solution Software AG acquired in 2017, to further its IoT business (Deutsche Telekomwatch, #55).
T‑Sys referred to the new relationship as a "global partnership", although in reality appears focused on Europe and the USA, rather than other regions where T‑Sys is present. Previously, Cloud of Things — like most T‑Sys offerings — was predominantly Germany‑targeted, and the reference to American ambitions represents an interesting twist, with Deutsche Telekom becoming more US-oriented and T‑Mobile US ramping up in the enterprise space.
From handshake to dap
There may also have been restructuring of the two providers' contract, perhaps reflecting operators' moves to more multi-sided relationships with vendors, and T‑Sys' ongoing partner and portfolio overhaul.
Sanjay Brahmawar, Chief Executive (CEO) of Software AG, referred to the tie‑up as a "new way of partnering and cooperating to offer complete IoT solutions for the real-time economy", but did not reveal more detail. "Our strategic partnership will help us continue to drive innovation and provide the best possible platform and services for clients, both from the enterprise sector and Germany's world-leading Mittelstand", added Adel Al‑Saleh, CEO of T‑Sys.
Brahmawar went on to talk-up the new T‑Sys deal in Software AG's subsequent quarterly earnings call, calling it "significant" and evidence that "work done to enhance our sales approach and ecosystem is helping us win against peers in the market". The vendor claimed to have seen 140%-revenue growth from IoT in the quarter to 30 June 2019.
Beyond Software AG, the deal may create extended opportunities for numerous IoT partners that have worked with T‑Sys to link applications into Cloud of Things, such as logistics service provider Hörmann (connected roller shutters and gates), Max Maier Group (goods monitoring), and Rhenus (smart document bins) — Deutsche Telekomwatch, #79, #80, and #84.
DT arch-rival Vodafone will also have taken note, having formed its own strategic, Cumulocity-focused IoT relationship with Software AG earlier in 2019 (Vodafonewatch, #174).