Much-diminished British unit says increasing app usage generating uptick in usage and revenue.
Business assures over "long-term plan" for DT's operational presence in UK.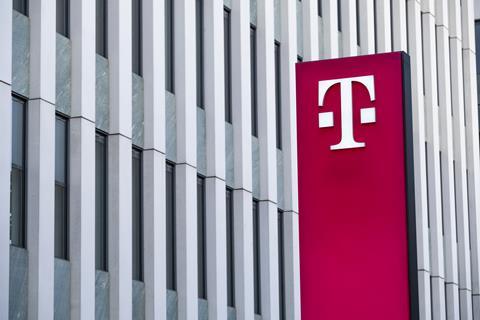 Deutsche Telekom UK, the Group's little known, British-based internal services arm, looked to have put several years of downsizing on hold after experiencing a pickup in usage of its services by sister businesses in Europe.
The Welwyn Garden City, Hertfordshire-based unit — which has shrunk from around 300 staff to below 20 over the past decade — said in its latest strategic report filing that it was experiencing revenue growth from the Carrier Billing platform it delivers to customer-facing DT businesses.
Fuelled by increasing smartphone app usage, DT UK recorded "markedly increased volume on the platform" during the year in question, to 31 December 2020 (FY20). It added that it had adapted to the turbulence of the pandemic‑hit year with "adaptations" to support remote working, while commercially, it had maintained its sales pipeline to NatCos and kept cross-charging streams to DT's central functions on plan.
FY20 saw DT UK increase revenue by 9.8%, to £61.9m (€72.8m), helping it turn a profit of £3.03m and reverse the loss of £416,000 seen in FY19. Part of the growth was the result of positive exchange rate movement. Its headcount stayed steady, with an FY average of 19.
The filing noted ongoing risks from the pressures facing the businesses within DT's challenged Europe segment — which make up the vast majority of DT UK's sales (89%), and fuelled its FY20 growth, with revenue from Germany and other parts of the world declining. The business therefore "continues to develop and enhance its products and services in order that they remain attractive and competitive in the market". It assured that its leadership has a "long-term strategic plan to ensure the long-term success of the business".
DTUK, formed out of the Orange UK–T‑Mobile UK merger in 2010, remains a wholly owned subsidiary of its German parent (Deutsche Telekomwatch, passim). It makes itself useful by providing DT with a foothold in the UK's labour market, and is charged with delivering products and "functional expertise" to other parts of the Group. It is also involved in management of DT's international strategic partnerships.
Beyond the Carrier Billing platform, its output includes "artificial intelligence system architecture" and "expert services" around service and product strategy, AI, regulatory standardisation, strategic partnering, legal services, account management, and business development, according to its documentation.
While DT has retained the business, it has been cut back considerably, with downsizing blamed on the margin pressures facing its European-based telco customers (Deutsche Telekomwatch, passim). It had more than 120 staff at the end of FY14, and around 300 in FY10.