Group investment arm DTCP takes large minority stake in startup Fiber Experts Deutschland.
Venture sees DT link up with former Deutsche Glasfaser execs Uwe Nickl and Dr. Stephan Zimmermann.
Ex-DT executive Wolfgang Kniese involved in venture's management.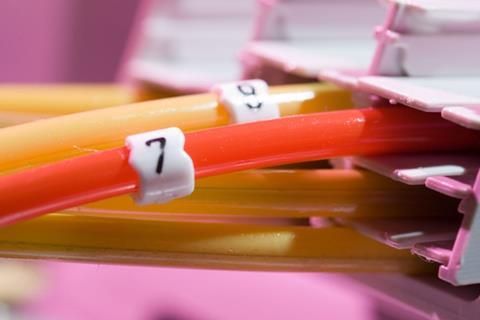 Deutsche Telekom has quietly teamed up with the former top management duo of altnet challenger Deutsche Glasfaser on a new fibre resourcing venture in its home market, TelcoTitans can reveal.
The Group's investment arm Deutsche Telekom Capital Partners is working with Uwe Nickl and Dr. Stephan Zimmermann — the former Group Managing Director and Chief Technology Officer of Deutsche Glasfaser, respectively — to help fund a startup focused on construction of fibre links to homes, businesses, and mobile sites.
Based in Leverkusen, Fiber Experts Deutschland targets telcos, local authorities, and other network investors with "turnkey" rollout planning and construction services.
It came to market in 2021, led by two Managing Directors with links to DT and Glasfaser. Operations MD Barbara Jacob was the Head of Wholesale at Glasfaser before leaving to join the startup in October. Her colleague Wolfgang Kniese, who is now Chief Financial Officer at Fiber Experts, was at DT for nearly 20 years till 2014, including spells as CFO at T‑Mobile Austria (now Magenta Telekom) and Vice-President of Area Management for the UK, where he oversaw the Group's former shareholding in EE.
Registration documents sourced by TelcoTitans indicate the business is controlled by a holding company owned by Nickl and Zimmermann. DTCP is understood to have taken a minority position (49%).
Nickl and Zimmermann
left Glasfaser
in 2020 and 2021, respectively, after leading the business to a buyout by investment groups EQT and OMERS, and the exit of former owner KKR. The provider — which aims to pass six million German homes with fibre by 2030 — formed a
network-sharing relationship
with Telekom Deutschland during Nickl's tenure, although it has not provided an update on developments since.
Side hustle
DT's decision to route the Fiber Experts investment through DTCP — which has traditionally acted as an arms-length, returns-focused investment channel for the Group — would suggest it does not identify (or want to highlight) Fiber Experts as a primarily 'strategic' interest. Still, it may see one side effect of the move as development and promotion of best practices that spur the various other fibre roll out efforts taking place elsewhere across the Group.
In Germany, DT has been ramping up its own so‑called Fiber Factory to bring new planning and construction techniques to infrastructure deployment, and support the Group's headline ambition of passing ten million German households with full‑fibre connections by the end of 2024 (Deutsche Telekomwatch, #105 and passim). It is also involved in two home market FTTP JVs — Glasfaser Nordwest and GlasfaserPlus — as well as numerous other fibre deployment initiatives in European markets beyond Germany, including a newly accelerated programme in Greece.
Elsewhere, DTCP has interests in private equity-backed altnet challengers Community Fibre (UK) and Open Dutch Fiber (Netherlands), the latter in partnership with KKR.